Ga naar zoeken
Ga naar hoofdinhoud
Plant Whatever Brings You Joy
EBOOK
Tooltip
Ebooks kunnen worden gelezen op uw computer en op daarvoor geschikte e-readers.
Blessed Wisdom from the Garden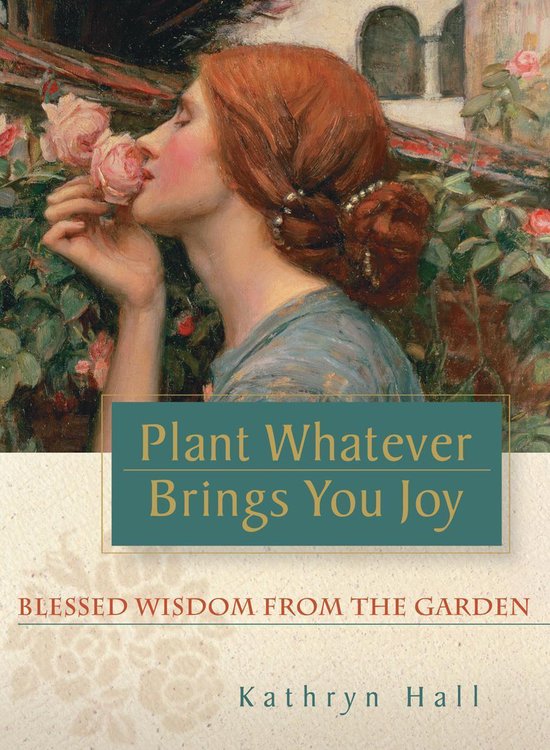 Ebooks lezen is heel makkelijk. Na aankoop zijn ze direct beschikbaar op je Kobo e-reader en op je smartphone of tablet met de gratis bol.com Kobo app.


Samenvatting
When veteran book publicist Kathryn Hall becomes an empty nester, she happily moves to a small village along the California coastline, gets a dog and starts a garden, realizing a longtime dream. Fashioning a lifestyle she had not anticipated, she has found herself beginning every morning out in the garden, in her PJs, ever since. Early on, she had an epiphany. ''Everything I observed in the garden was also true in my life.'' She began taking notes. Over time and many gardens, and the creation of her award-winning gardening blog, she distilled her metaphorical observations into Plant Whatever Brings You Joy: Blessed Wisdom from the Garden. In it she lovingly offers readers 52 profound and memorable insights, sharing a lifetime of heartwarming and poignant stories, both in and out of the garden, designed to encourage and spark each reader's own inner journey to find his or her own unique truth, joy and purpose.


''...as luscious as a peony in full bloom. Thank you for walking me in the garden of your heart.''

--Dawna Markova, Ph.D., author of I Will Not Die an Unlived Life and co-author of Random Acts of Kindness


''Hall uses the enduring metaphor of the garden...illuminating the human adventure.'' --Spirituality and Practice


''...Kathryn Hall shares her insights about the knowledge and inspiration found in gardens and the natural world...''

--Publishers Weekly


''[Hall] creatively shares her observations with poignancy, humor and grace. Take it to the beach!'' --Beverly Hills Times


''Simple and profound, it will help awaken your own graceful flowering!''

--Brooke Medicine Eagle, author of Buffalo Woman Comes Singing and The Last Ghost Dance


''...a fascinating read. I highly recommend this book!''

--Bob Tanem, ''In the Garden with Bob Tanem'', KSFO, San Francisco


''Hall skillfully writes with the style of ladies who lunch. Her writing is a joy to read: elegant, fun, and definitely unique.''

--Dig It! Magazine


''...this book is insightful, practical and entertaining.'' --New Spirit Journal


'' This is a spiritually uplifting and wise book!'' --Angeles Arrien, Ph.D., Cultural Anthropologist, author of The Four Fold Way and The Second Half of Life


''Miss Hall's book is truly fascinating. It keeps readers engaged, and leaves you with a string of deep thoughts to mull over late at night...'' --Examiner.com


''It's easy to get drawn in to reading the eloquent prose and seeing one's self in each of the pages turned.''

--Helen Yoest, author of Gardening with Confidence


''A lifetime's worth of heartwarming and poignant stories'' --GreenPrints magazine


''The garden as a metaphor is by no means a new literary concept but this is a fabulous packaging of that idea.''

--Telluride Watch


''I wanted to enjoy every page, every story as long as possible... These stories teach and nourish the soul and spirit.''

--Ewa Szulc, blogger, Ewa in the Garden, Poland


''...one of the best books I have seen for the spiritual community.'' --Ronney A. Aden, editor, Inner Words magazine


''A lifetime's worth of heartwarming and poignant stories'' --GreenPrints magazine


''Each lesson is brought to life with meaningful and touching observances of the author's own time in, and out of, the garden.'' --Whole Person Calendar


''...a remarkable and riveting read.''--Midwest Book Review


''Kathryn Hall has written a gentle book--she leads the reader from chapter to chapter as if wandering along a beautiful garden path.''--Book of the Month, A Garden Runs Through It, Master Gardeners, University of California, Davis, CA

Productspecificaties
Inhoud
Taal

Engels

Bindwijze

E-book

Verschijningsdatum

juli 2010

Ebook formaat

Adobe ePub
Betrokkenen
Auteur(s)

Uitgever
Lees mogelijkheden
Lees dit ebook op

Android (smartphone en tablet) | Kobo e-reader | Desktop (Mac en Windows) | iOS (smartphone en tablet) | Windows (smartphone en tablet) | Overige e-reader

Ebook formaat

Adobe ePub
Je vindt dit artikel in
Vergelijk artikelen
Waar wil je dit mee vergelijken? Je kan in totaal vijf artikelen kiezen.

Er is nog plaats voor

andere artikelen.

ander artikel.