Ga naar zoeken
Ga naar hoofdinhoud
50 Masterpieces you have to read before you die Vol: 1 (Book Center)
EBOOK
Ebooks kunnen worden gelezen op uw computer en op daarvoor geschikte e-readers.
Included: Little Women, The Richest Man in Babylon Emma, The Call Of The Wild ....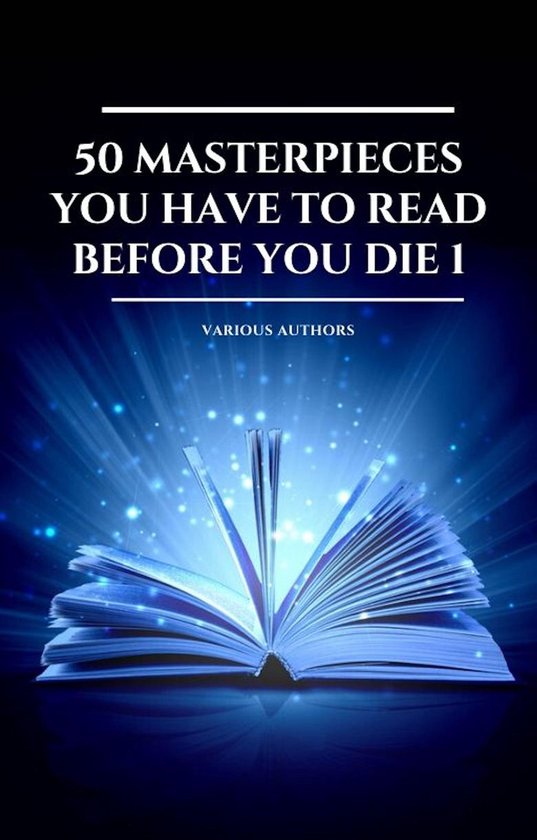 Ebooks lezen is heel makkelijk. Na aankoop zijn ze direct beschikbaar op je Kobo e-reader en op je smartphone of tablet met de gratis bol.com Kobo app.


Arthur Conan Doyle
"""
Arthur Conan Doyle
is bekend van o.a.

Sherlock Holmes en
A Study in Scarlet.



Arthur Conan Doyle


is

schrijver

.Sir Arthur Conan Doyle is the creator Sherlock Holmes, the best-known detective in literature and the embodiment of scientific thinking. Doyle himself was not a good example of rational personality: he believed in fairies and was interested in occultism. Sherlock Holmes stories have been translated into more than fifty languages, and made into plays, films, radio and television series, a musical comedy, a ballet, cartoons, comic books, and advertisement. By 1920 Doyle was one of the most highly paid writers in the world.
Doyle was born on May 22, 1859 at Picardy Place, Edinburgh, as the son of Charles Altamont Doyle, a civil servant in the Edinburgh Office of Works, and Mary (Foley) Doyle. Both of Doyle's parents were Roman Catholics. His father suffered from epilepsy and alcoholism and was eventually institutionalized. Charles Altamont died in an asylum in 1893. In the same year Doyle decided to finish permanently the adventures of his master detective. Because of financial problems, Doyle's mother kept a boarding house. Dr. Tsukasa Kobayashi has suspected in an article, that Doyle's mother had a long affair with Bryan Charles Waller, a lodger and a student of pathology, who had a deep impact to Conan Doyle. Andere die naar Arthur Conan Doyle zochten, zochten ook naar

Jane Austen

,

Charles Dickens

,

Lewis Carroll

en

J.K. Rowling
"" Op bol.com vind je alle boeken van Arthur Conan Doyle."
Samenvatting
This book, newly updated, contains now several HTML tables of contents that will make reading a real pleasure! The first table of contents (at the very beginning of the ebook) lists the titles of all novels included in this volume. By clicking on one of those titles you will be redirected to the beginning of that work, where you'll find a new TOC that lists all the chapters and sub-chapters of that specific work. 1. Little Women (Louisa May Alcott) 2. The Divine Comedy (Dante Alighieri) 3. Meditations (Marcus Aurelius) 4. Emma (Jane Austen) 5. Pride and Prejudice (Jane Austen) 6. The Wonderful Wizard of Oz (L. Frank Baum) 7. Jane Eyre (Charlotte Brontë) 8. Wuthering Heights (Emily Brontë) 9. The Tenant of Wildfell Hall (Anne Brontë) 10. Don Quixote (Miguel de Cervantes) 11. The Mysterious Affair at Styles (Agatha Christie) 12. The Richest Man in Babylon (George S. Clason) 13. The Adventures of Sherlock Holmes (Arthur Conan Doyle) 14. Heart of Darkness (Joseph Conrad) 15. A Tale Of Two Cities (Charles Dickens) 16. Crime and Punishment (Fyodor Dostoyevsky) 17. The Count of Monte Cristo (Alexandre Dumas) 18. Middlemarch (George Eliot) 19. The Innocence of Father Brown (G. K. Chesterton) 20. The Border Legion (Zane Grey) 21. The Scarlet Letter (Nathaniel Hawthorne) 22. Think And Grow Rich (Napoleon Hill) 23. The Odyssey (Homer) 24. The Iliad (Homer) 25. The Hunchback of Notre-Dame (Victor Hugo) 26. Les Misérables (Victor Hugo) 27. The Secret Garden (Frances Hodgson Burnett) 28. The Legend of Sleepy Hollow (Washington Irving) 29. The Turn of the Screw (Henry James) 30. The Metamorphosis (Franz Kafka) 31. The Jungle Book (Rudyard Kipling) 32. The Call Of The Wild (Jack London) 33. Anna Karenina (Leo Tolstoy) 34. War and Peace (Leo Tolstoy) 35. At the Mountains of Madness (H.P Lovecraft) 36. The Call of Cthulhu (H.P Lovecraft) 37. Anne of Green Gables (Lucy Maud Montgomery) 38. The Power of Your Subconscious Mind (Joseph Murphy) 39. Treasure Island (Robert Louis Stevenson) 40. The Fall Of The House Of Usher (Edgar Allan Poe) 41. Swann's Way (Marcel Proust) 42. The Federalist Papers (Publius) 43. Frankenstein (Mary Shelley) 44. Dracula (Bram Stoker) 45. A Connecticut Yankee in King Arthur's Court (Mark twain) 46. The Art of War (Sun Tzu) 47. Tao Te Ching (Lao Tzu) 48. Ben-Hur: A Tale of the Christ (Lew Wallace) 49.The Science of Getting Rich (Wallace D. Wattles) 50. The War of the Worlds (H. G. Wells)

Productspecificaties
Inhoud
Taal

Engels

Bindwijze

E-book

Verschijningsdatum

maart 2020

Ebook formaat

Adobe ePub
Lees mogelijkheden
Lees dit ebook op

Android (smartphone en tablet) | Kobo e-reader | Desktop (Mac en Windows) | iOS (smartphone en tablet) | Windows (smartphone en tablet) | Overige e-reader

Ebook formaat

Adobe ePub
Overige kenmerken
Studieboek

Nee
Je vindt dit artikel in