Ga naar zoeken
Ga naar hoofdinhoud
50 Masterpieces you have to read before you die vol: 2 (Guardian™ Classics)
EBOOK
Tooltip
Ebooks kunnen worden gelezen op uw computer en op daarvoor geschikte e-readers.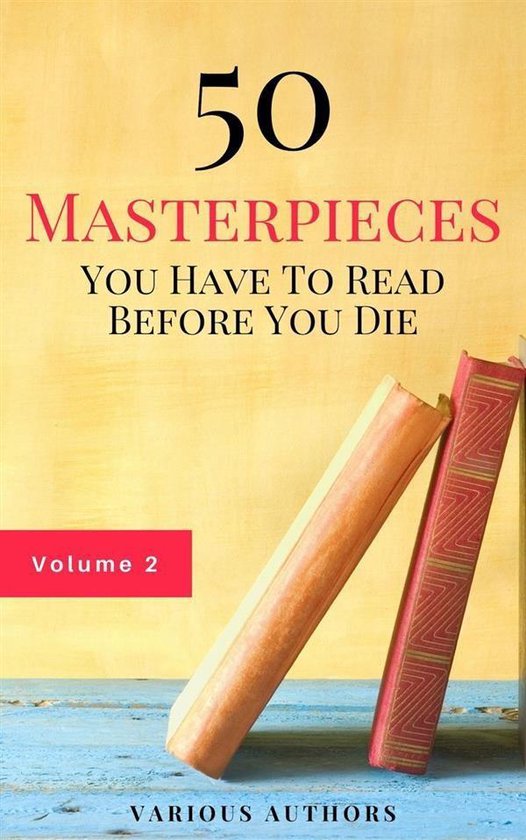 Ebooks lezen is heel makkelijk. Na aankoop zijn ze direct beschikbaar op je Kobo e-reader en op je smartphone of tablet met de gratis bol.com Kobo app.


Lewis Carroll
"""
Lewis Carroll
is bekend van o.a.

Alice in Wonderland en
Alice's Adventures in Wonderland and Through the Looking-Glass.



Lewis Carroll


is

schrijver

.Charles Lutwidge Dodgson was born on 27 January 1832 at the parsonage in Daresbury, Cheshire County, England, the third child and eldest son born to Frances Jane Lutwidge and Anglican Archdeacon Charles Dodgson. They were a large family and very close, strictly adhering to High Church values and morals.
Starting at the age of fourteen he attended Rugby School in Warwickshire until 1849. They were mostly unmemorable years for Dodgson—he caught whooping cough and a case of the mumps. But he was exceptionally gifted and, like his father, excelled in mathematics and won many prizes. He also loved literature and studied such authors as John Bunyan, William Shakespeare and John Ruskin and went on to appreciate many others like Charles Dickens, George Eliot, Samuel Taylor Coleridge, Elizabeth Gaskell, and Lord Alfred Tennyson, who also became a friend. He expressed his creativity in writing poetry and short stories for his own magazines including The Rectory Umbrella which his siblings read to great amusement. Andere die naar Lewis Carroll zochten, zochten ook naar

John Tenniel

,

Floor Rieder

,

Sir. J.M. Barrie

en

Charles Dickens
"""
Samenvatting
This 2nd volume contains the following 50 works, arranged alphabetically by authors' last names:


Jerome, Jerome K.: Three Men in a Boat

Joyce, James: A Portrait of the Artist as a Young Man

Joyce, James: Ulysses

Kingsley, Charles: The Water-Babies

Kipling, Rudyard: Kim

La Fayette, Madame de: The Princess of Clèves

Laclos, Pierre Choderlos de: Dangerous Liaisons

Lawrence, D. H.: Sons and Lovers

Lawrence, D. H.: The Rainbow

Le Fanu, Sheridan: In a Glass Darkly

Lewis, Matthew Gregory: The Monk

Lewis, Sinclair: Main Street

London, Jack: The Call of the Wild

Lovecraft, H.P.: At the Mountains of Madness

Mann, Thomas: Royal Highness

Maugham, William Somerset: Of Human Bondage

Maupassant, Guy de: Bel-Ami

Melville, Herman: Moby-Dick

Poe, Edgar Allan: The Fall of the House of Usher

Proust, Marcel: Swann's Way

Radcliffe, Ann: The Mysteries of Udolpho

Richardson, Samuel: Clarissa

Sand, George: The Devil's Pool

Scott, Walter: Ivanhoe

Shelley, Mary: Frankenstein

Sienkiewicz, Henryk: Quo Vadis

Sinclair, May: Life and Death of Harriett Frean

Sinclair, Upton: The Jungle

Stendhal: The Red and the Black

Stendhal: The Chartreuse of Parma

Sterne, Laurence: Tristram Shandy

Stevenson, Robert Louis: Treasure Island

Stoker, Bram: Dracula

Stowe, Harriet Beecher: Uncle Tom's Cabin

Swift, Jonathan: Gulliver's Travels

Tagore, Rabindranath: The Home and the World

Thackeray, William Makepeace: Vanity Fair

Tolstoy, Leo: War and Peace

Tolstoy, Leo: Anna Karenina

Trollope, Anthony: The Way We Live Now

Turgenev, Ivan: Fathers and Sons

Twain, Mark: The Adventures of Huckleberry Finn

Verne, Jules: Journey to the Center of the Earth

Wallace, Lew: Ben-Hur

Wells, H. G.: The Time Machine

West, Rebecca: The Return of the Soldier

Wharton, Edith: The Age of Innocence

Wilde, Oscar: The Picture of Dorian Gray

Xueqin, Cao: The Dream of the Red Chamber

Zola, Émile: Germinal

Productspecificaties
Inhoud
Taal

Engels

Bindwijze

E-book

Verschijningsdatum

juni 2020

Ebook formaat

Adobe ePub
Lees mogelijkheden
Lees dit ebook op

Android (smartphone en tablet) | Kobo e-reader | Desktop (Mac en Windows) | iOS (smartphone en tablet) | Windows (smartphone en tablet) | Overige e-reader

Ebook formaat

Adobe ePub
Overige kenmerken
Studieboek

Nee
Je vindt dit artikel in
Alle bindwijzen en edities (2)
Klopt er iets niet?
Binnenkort kun je dat hier rechtstreeks rapporteren.
Is het te erg om te wachten? Dan waarderen we het als je voor nu rapporteert via onze klantenservice