Ga naar zoeken
Ga naar hoofdinhoud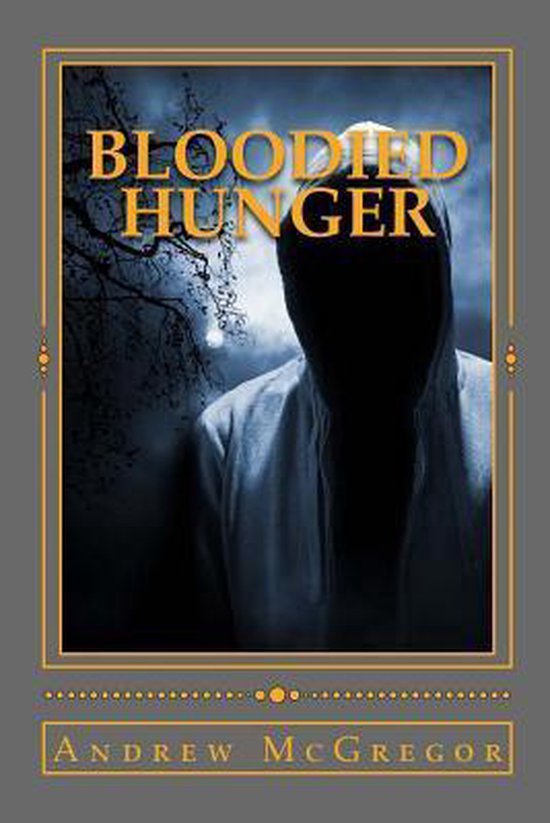 Samenvatting
Welcome to a transforming and exciting London. Money is good, the property market is on the rise with a vibrant city trading stocks and bonds, the population experiencing true capitalism for the first time. A new wave of music is sweeping across the city.As a blood thirsty serial killer rampages across the British capital, the Metropolitan Police struggle to gain an insight into the vicious crimes, the targeted emerging subculture reluctant to come forward or assist in providing any evidence…any undercover plain clothes officers placed among them almost immediately identified and shunned.With DNA profiling and CCTV in their infancy in 1986, the authorities seem powerless and visibly incompetent in the eyes of Londoners as the body count quickly begins to mount. A rising and powerful media now openly beginning to condemn one of the most revered and respected police forces in the world as the public begin to doubt their ability to protect the population, the murders becoming more vicious and aggressive.Turning to drastic measures to gain information, the police begin to consider even more desperate tactics, straying from the more orthodox and tested methods as the violent blood lust across London accelerates. A Journey of self-discovery:A young man ventures to the metropolis from a small northern town, his life time dream fulfilled in joining the Metropolitan Police. Inexperienced and idealistic, he commences his basic training in a vibrant yet unforgiving capital city.The training is hard and gruelling, designed to hone a young man into a professional policeman. But this training is targeted at the world it used to be…to create policemen of the 1970s, perhaps no longer relevant in the new evolving London…the culture and public expectation transforming dramatically and rapidly towards modern living.Keen to impress his superiors, he will naively venture into a murky and emerging dark sub-culture of London, seeking knowledge and leads for the police, the danger beginning to mount as the killer begins to edge closer.Learning that nothing is as first perceived, and that the outrageous behaviour and events around him are simply beyond comprehension, he is innocently unaware that the killer's interest may be gradually moving in his direction…that ultimate danger and his fate may now be inseparably linked.With intriguing and flamboyant characters throughout, the teenager will finally see the unbelievable London he yearned to come to…in a vivid and threatening reality of pulsing lights and muscled perspiring flesh…the danger may now be beyond his wildest imagination, the tentacles of fate reaching out towards him. Bloodied Hunger: Man in the Red Sequin Dress is the first of The Dorothy Squad Series with dark humour, innuendo, suspense, violence and murder throughout. With actual venues as they were and a realistic portrayal of life in the 1980s, the story ventures into the shadowy corners of London existence and nightlife with the rise of HIV and Aids and a surging drug scene that is engulfing the population. This was when London and the UK changed dramatically…and could never go back.Each book in The Dorothy Squad series can be experienced as part of the series or as a stand-alone story.The writer aims to provide a thoroughly enjoyable and imaginative reading experience at an affordable price for the reader. All three works from the author's World War 2 Series concentrating on the Battle for Stalingrad have achieved Best Seller status on Amazon in the UK and many more stories are outlined.Imagination is personal, free and to be cherished.
Productspecificaties
Inhoud
Taal

Engels

Bindwijze

Paperback

Druk

1

Verschijningsdatum

2015-02-05

Afmetingen

Afmeting: 22,9 x 15,2 x 1 cm

Aantal pagina's

286 pagina's

Illustraties

Nee
Overige kenmerken
Extra groot lettertype

Nee

Gewicht

386 g

Oorspronkelijke releasedatum

2015-02-05

Verpakking breedte

152 mm

Verpakking hoogte

15 mm

Verpakking lengte

229 mm
Je vindt dit artikel in
Verwacht over 10 weken
Levertijd
We doen er alles aan om dit artikel op tijd te bezorgen. Het is echter in een enkel geval mogelijk dat door omstandigheden de bezorging vertraagd is.
Bezorgopties
We bieden verschillende opties aan voor het bezorgen of ophalen van je bestelling. Welke opties voor jouw bestelling beschikbaar zijn, zie je bij het afronden van de bestelling.
Tooltip
Verkoop door bol.com
Gratis verzending door bol.com vanaf 20 euro
Ophalen bij een bol.com afhaalpunt mogelijk
30 dagen bedenktijd en gratis retourneren
Dag en nacht klantenservice