Ga naar zoeken
Ga naar hoofdinhoud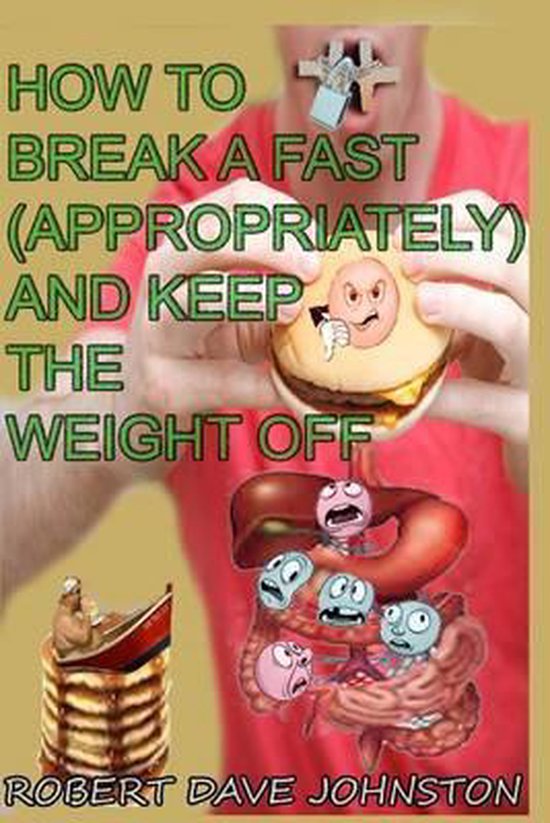 Samenvatting
How to Break a Fast (Appropriately) and Keep the Weight Off is Volume 6 of the series, "How To Lose Weight Fast, Keep it Off & Renew The Mind, Body & Spirit Through Fasting, Smart Eating & Practical Spirituality."This volume will take you through a 30-day process of breaking your fast correctly so that you can re-stabilize your body after a long period of calorie restriction, eat the right foods (and in the right quantities) and avoid wrong foods, negative mental chatter and/or impulsive behaviors. It is my objective in writing this volume to also help to ingrain in you a healthy and structured dietary regimen which, if adopted as a lifestyle, can solve the weight problem and keep you from regaining the weight ever again. This straightforward system (which includes specific diets and sample menus) is the one that helped me to overcome years of obesity and crippling binge eating disorder. I'm confident it can do the same for you, if you have the willingness to take action and follow some simple instructions.In 'How to Break a Fast and Keep the Weight Off,' we will see::* Why the hardest (and yet most important) part of fasting is what you do (or not do) once the fast is over* Why it is normal to gain 5 to 10 pounds the first month after a fast, and how to keep this natural weight gain from spiraling out of control* What to expect mentally and physically when you transition from fasting back to eating* How to correctly "prepare" to break your fast, and what that single moment in time represents for your life and your future* What "starvation mode" really means, and how to overcome your body's natural tendency to 'store' fat cells instead of letting them melt away* Detailed instructions for ending a fast of any length so you won't blow all the great work you've done* Mental and emotional nuances to watch out for, so that you do not eat too much, too soon* A detailed 'Shopping List' of supplies that you will need to effectively break the fast* How the metabolism reacts during as well as after fasting, and why it's so critical that you follow some simple 'rules' to get the most consistent results* A day-by-day guide to what to eat and drink for the first 10 days (and what to avoid) so you can just follow along and stay on track with virtually zero effort* A long-term vision of what it will take to keep the weight off and what type of foods you will need to watch out forAnd much more...!
Productspecificaties
Inhoud
Taal

Engels

Bindwijze

Paperback

Druk

2

Verschijningsdatum

mei 2014

Aantal pagina's

88 pagina's

Illustraties

Nee
Overige kenmerken
Extra groot lettertype

Nee

Gewicht

141 g

Verpakking breedte

152 mm

Verpakking hoogte

5 mm

Verpakking lengte

229 mm
Je vindt dit artikel in
Verwacht over 10 weken
Levertijd
We doen er alles aan om dit artikel op tijd te bezorgen. Het is echter in een enkel geval mogelijk dat door omstandigheden de bezorging vertraagd is.
Bezorgopties
We bieden verschillende opties aan voor het bezorgen of ophalen van je bestelling. Welke opties voor jouw bestelling beschikbaar zijn, zie je bij het afronden van de bestelling.
Tooltip
Verkoop door bol.com
Gratis verzending door bol.com vanaf 20 euro
Ophalen bij een bol.com afhaalpunt mogelijk
30 dagen bedenktijd en gratis retourneren
Dag en nacht klantenservice