Ga naar zoeken
Ga naar hoofdinhoud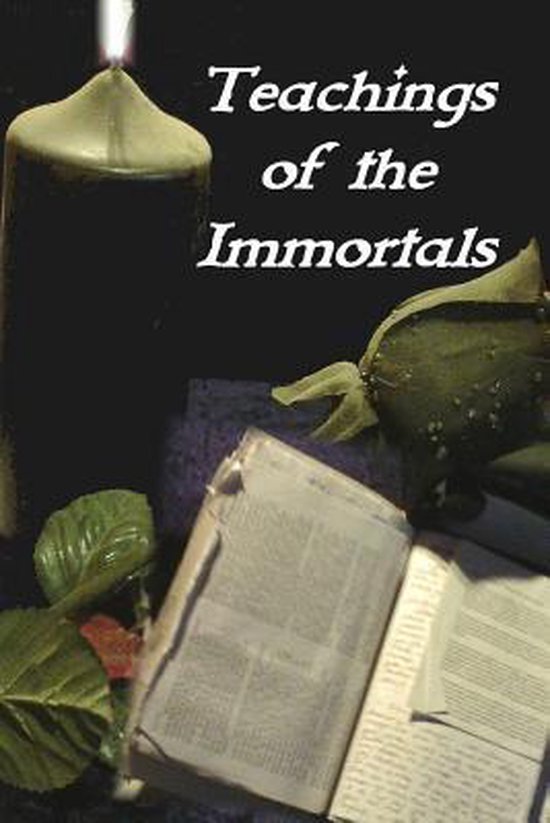 Samenvatting
So... you want to live forever? This book can show you how It was 1994 when we went to see Interview With the Vampire, which turned out to be a major catalyst in my life, awakening the awareness that I was a mortal who was going to die if I didn't do something. But what to do? While I would love to say I went looking for Lestat & found him, that would be a pleasant fantasy. What I did was to open to the realm of all possibility, asking questions which are crucial to any spiritual journey. It begins with "Who are you?" It's impossible to describe the spiritual longing I experienced as the deeper insights from Interview With the Vampire began to haunt me. It wasn't an obsession with the movie. It was an inescapable fascination with the darker truths which forced me to question the very reality in which I lived, until I eventually came to see that the world is nothing like we've been taught to believe. Believe what you will. Tell yourself this is all only a writer's fantasy if it will make you sleep better. The simple truth is that we began to receive letters on the computer in my home. Letters from an immortal. The letters were not just beautiful seductions. They were teachings, outlining a systematic undoing of the belief systems which hold us prisoner to the consensual mortal world - the dayshine world. Over a period of years, we were instructed via these letters as well as through gnosis-channelings. What we were being taught was the process of evolution from mortal to immortal, the transmogrification of human to other-than-human. Our own mind creates reality, but the hardest part is undoing the programming that tells us we are impotent children in meat suits at the whim of some cloud-bound deity.The hardest part is giving ourselves permission to explore outside of the matrix, past the confines of Plato's cave. What we were being taught, ultimately, was how to nurture, create, & manifest our immortal twin, the eternal other, the shaman's double. There are dozens of names for it, but it all comes down to this: we have within ourselves the ability to be anything we choose - including immortal, eternal & infinite. This revised second edition includes excerpts from The Darker Teachings, which pick up where The Matrix leaves off. Intense instruction from the author assists the seeker in transcending the limitations which are really only obstacles in the mind. You are becoming YOURSELF You are taking upon yourself the power to Be the immortal spirit which has been whispering in your ear for longer than you can remember. TWO REVIEWS FROM THE FIRST EDITION 5.0 out of 5 stars Where the night never ends., April 15, 2012 By Donald Anderson (SAN ANTONIO, TEXAS, US) This book can be very informative to some and nothing but babble to the closed minded. To venture outside of the box is always full of new situations to look at. To keep one's self open is to explore where the "program" won't affect you. Have you ever felt as if you did not belong? Read this book and open to it's message. * 5.0 out of 5 stars My book of life., October 15, 2011 By Sam Bleuel (Rio Rancho, New Mexico) This is the best book I've EVER read I'm not much of a reader, but I bought the kindle edition of this and couldn't be happier. Though some of what it says I've thought myself, it contains a lot of interesting, new, and useful information. It's scary how true this book is, most people could not fathom it. Basically, I live by this book. It explains my thinking in every way possible and more. I've suggested this book to SO many people I also love that on the actual site of this book, you can talk to the author and ask questions. He is very intelligent and knowledgeable. Anything is possible, we hold ourselves back from living/evolving to our true potential. That's something to remember This book is the best of its kind and the most realistic.
Productspecificaties
Inhoud
Taal

Engels

Bindwijze

Paperback

Verschijningsdatum

maart 2013

Aantal pagina's

226 pagina's

Illustraties

Nee
Betrokkenen
Auteur(s)

Uitgever
Overige kenmerken
Extra groot lettertype

Nee

Gewicht

336 g

Studieboek

Nee

Verpakking breedte

152 mm

Verpakking hoogte

13 mm

Verpakking lengte

229 mm
Je vindt dit artikel in
Categorieën

Boek, ebook of luisterboek?
Verwacht over 9 weken
Levertijd
We doen er alles aan om dit artikel op tijd te bezorgen. Het is echter in een enkel geval mogelijk dat door omstandigheden de bezorging vertraagd is.
Bezorgopties
We bieden verschillende opties aan voor het bezorgen of ophalen van je bestelling. Welke opties voor jouw bestelling beschikbaar zijn, zie je bij het afronden van de bestelling.
Tooltip
Verkoop door bol.com
Gratis verzending door bol.com vanaf 20 euro
Ophalen bij een bol.com afhaalpunt mogelijk
30 dagen bedenktijd en gratis retourneren
Dag en nacht klantenservice