Ga naar zoeken
Ga naar hoofdinhoud
The Harvard Classics & Fiction Collection [180 Books]
EBOOK
Ebooks kunnen worden gelezen op uw computer en op daarvoor geschikte e-readers.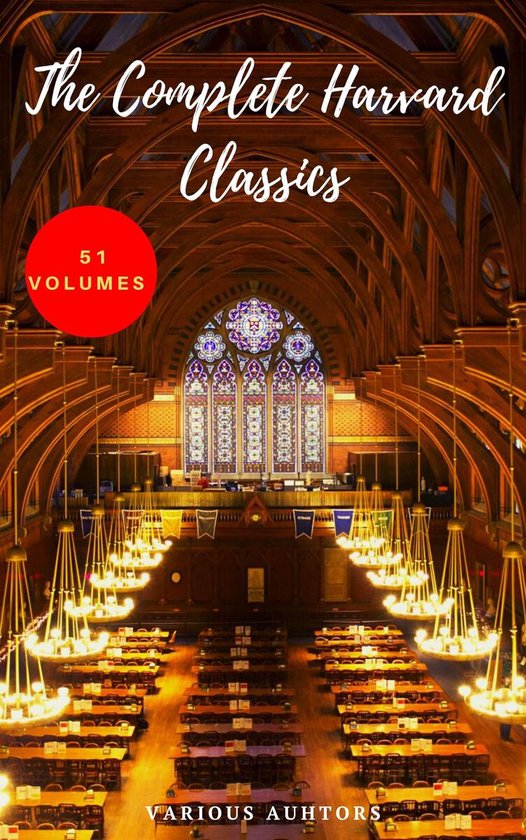 Ebooks lezen is heel makkelijk. Na aankoop zijn ze direct beschikbaar op je Kobo e-reader en op je smartphone of tablet met de gratis bol.com Kobo app.


Benjamin Franklin
Benjamin Franklin's writings represent a long career of literary, scientific and political efforts over a lifetime which extended nearly the entire eighteenth century. Franklin's achivements range from inventing the lightning rod to publishing Poor Richard's Almanack to signing the Declaration of Independence. In his own lifetime he knew prominence not only in America but in Britain and France as well.
Samenvatting
Contents: Compiled and Edited by Charles W. Eliot LL D in 1909, the Harvard Classics is a 51-volume Anthology of classic literature from throughout the history of western civilization. The set is sometimes called ''Eliot's Five-Foot Shelf.'' This e-book is all 51 volumes, the equivalent of over 20,000 printed pages in one e-book. It is fully searchable with a completely linked table of contents. + - All 20 volumes of the 'Harvard Classics Shelf Of Fiction' Each volume is also available separately in the store.

Productspecificaties
Inhoud
Taal

Engels

Bindwijze

E-book

Verschijningsdatum

december 2019

Ebook formaat

Adobe ePub
Lees mogelijkheden
Lees dit ebook op

Android (smartphone en tablet) | Kobo e-reader | Desktop (Mac en Windows) | iOS (smartphone en tablet) | Windows (smartphone en tablet) | Overige e-reader

Ebook formaat

Adobe ePub
Overige kenmerken
Studieboek

Nee
Je vindt dit artikel in