Ga naar zoeken
Ga naar hoofdinhoud
The Missing Skillet
EBOOK
Ebooks kunnen worden gelezen op uw computer en op daarvoor geschikte e-readers.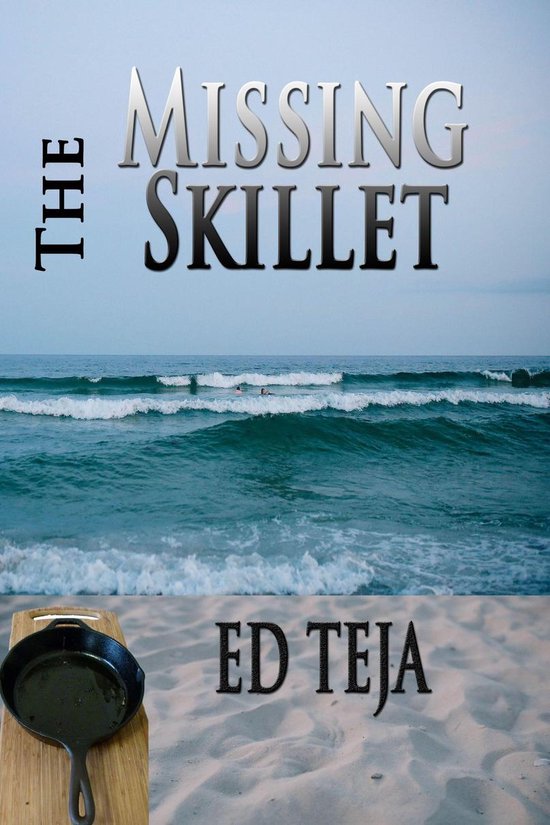 Ebooks lezen is heel makkelijk. Na aankoop zijn ze direct beschikbaar op je Kobo e-reader en op je smartphone of tablet met de gratis bol.com Kobo app.


Samenvatting
Trouble is brewing on an island paradise. Not only is there a stranger sitting out on the boat of that nice French couple looking all suspicious, but Martha's skillet has gone missing. She's starting the morning fixing up and it ain't in its place. It gotta have been thieved! Johnny gotta find out who doing them things.


~~~~~ Excerpt ~~~~~


On that fine sunny morning Caleb drove his old Toyota van carefully down toward the beach, trying to avoid the broken glass left from a beach party. Tires were expensive and running a taxi not an easy business in the first place. Running back and forth on bad roads all day was hard enough on tires with cutting them on glass foolish people left on the beach.


He looked out to sea wistfully. The gentle breeze of the trade winds was making it into a fine day for fishing. He'd made the wrong choice. Of course, all a man could do was look out in the morning and pick one thing or another and today he'd picked driving. But it was a slow day for the taxi business and the sea looked wonderful. Even now he had time; if he got moving, he could maybe get out before they was gone, maybe catch himself some Bonita.


His mouth watered thinking about the way Bonita schooled around toward windward before they came around the point. They'd be looking for little fish. But when they was feeding, they went a little crazy and would go for his lures, thinking they were good eating. But he'd promised to pick up Vincent today. For now, the fish would have to go on without him. Tomorrow maybe, but you never knew how the fish would be on a next day. The thought made him hungry — hungry for a sweet Bonita cooked just right in a skillet, and served with coleslaw and a little rice.


Down as close to the water as he dared take the van, he rolled to a stop under some trees and looked for Vincent. He didn't know exactly when to expect him. He didn't have a regular schedule and it depended on how good business was. The man rowed his old boat around the bay selling wine, French wine, to the people on the yachts. On a good day he sold it all real quick, the price not being pushed up by stupid things like tax and customs duties and such. Other days, he could take a while.


Caleb got out of the van and peered out. He could see Vincent rowing out to a little aluminum sailboat owned by a French couple. Caleb always wondered why those people bothered owning a boat. They stayed anchored there most of the time. They came ashore often, to sit around Martha's place eating her fried chicken and drinking her spiced rum, but they didn't go out, not even to fish.


They were nice people, friendly, and they minded their own business, so no one ever asked why they didn't just rent a room and sell the boat.


Peering out to Vincent's boat, Caleb saw that Vincent wasn't alone. He was rowing a rough looking man. He looked kinda familiar, although Caleb knew he wasn't from Kayakoo. The island was small enough that he knew the faces of all the grown people if not their names. Caleb was good with faces and although he'd seen this one somewhere, he couldn't place it.


When Vincent's boat reached the sailboat, the stranger climbed on board and waved at Vincent to leave. Caleb didn't see the French couple.


Vincent rowed straight back to shore and Caleb walked down the beach, wading out to help him pull the boat up the beach above the high-water mark.


"Who that you taking out on the French boat?" he asked.


Vincent snorted. "A stranger on we island, is what he is. Some guy who say the French people hire him for a job of work last night and tell he to come out this morning. They supposed to be there, but it didn't seem to be that way. We call out, and no one showing up. He say he gonna wait for them to get back."


"What kind of work he gonna do for them?"

Productspecificaties
Inhoud
Taal

Engels

Bindwijze

E-book

Verschijningsdatum

mei 2019

Ebook formaat

Adobe ePub

Illustraties

Nee
Betrokkenen
Auteur(s)

Uitgever
Lees mogelijkheden
Lees dit ebook op

Android (smartphone en tablet) | Kobo e-reader | Desktop (Mac en Windows) | iOS (smartphone en tablet) | Windows (smartphone en tablet) | Overige e-reader

Ebook formaat

Adobe ePub
Overige kenmerken
Studieboek

Nee
Je vindt dit artikel in