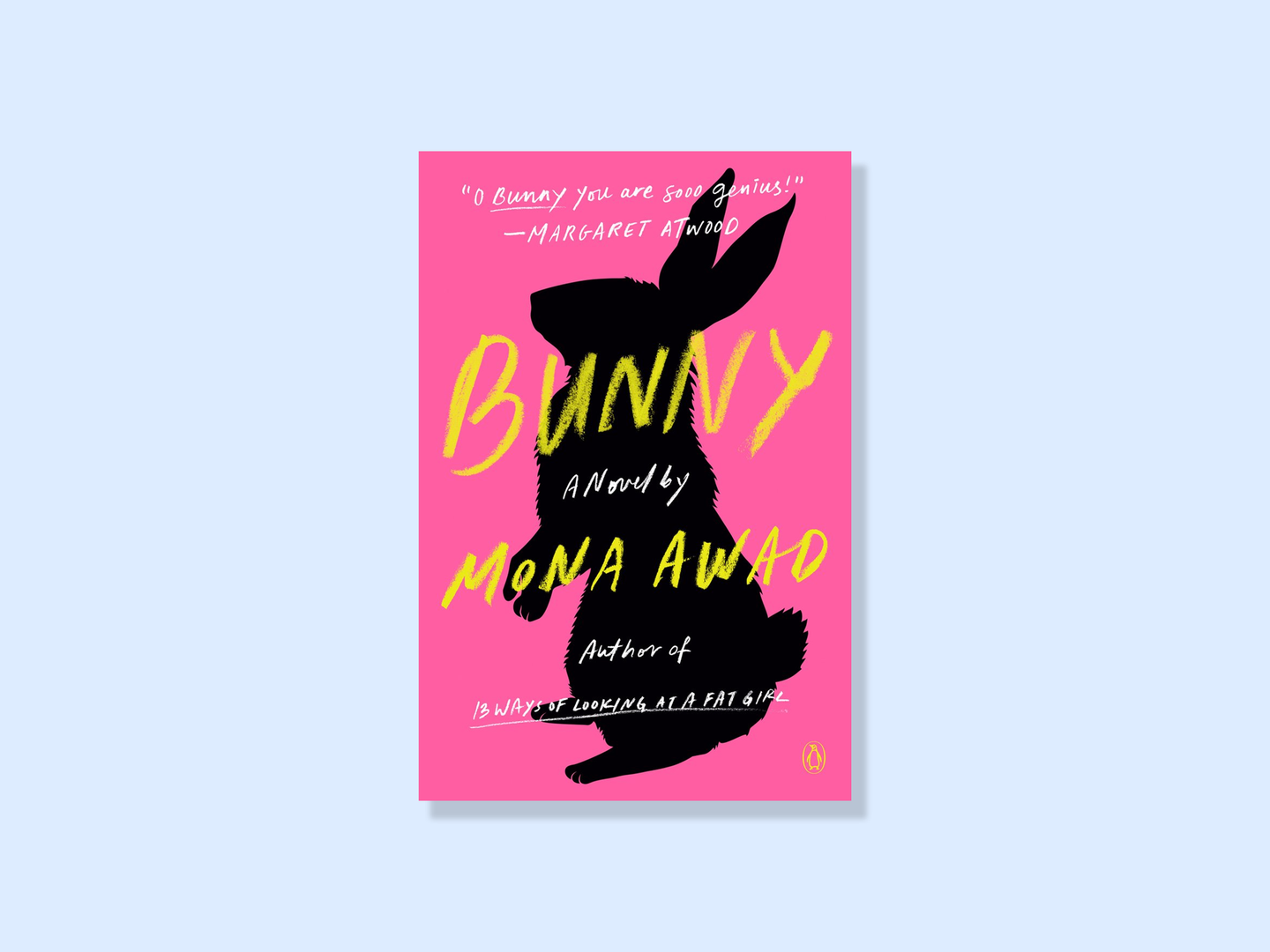 Bunny A Novel
Mona Awad
Bunny van Mona Awad is een aanrader voor lezers die op zoek zijn naar een onconventioneel en intrigerend verhaal dat de grenzen van genre overstijgt en de lezer meeneemt in een angstaanjagende en fascinerende wereld. Samantha Heather Mackey is een buitenbeentje en een schrijfster in spe op een prestigieuze kunstacademie. Ze voelt zich geïsoleerd en buitengesloten door de populaire groep meisjes, die de Bunnies worden genoemd. Deze groep bestaat uit vier meisjes die een bizarre en mysterieuze wereld creëren, vol geheimzinnige rituelen en duistere verlangens.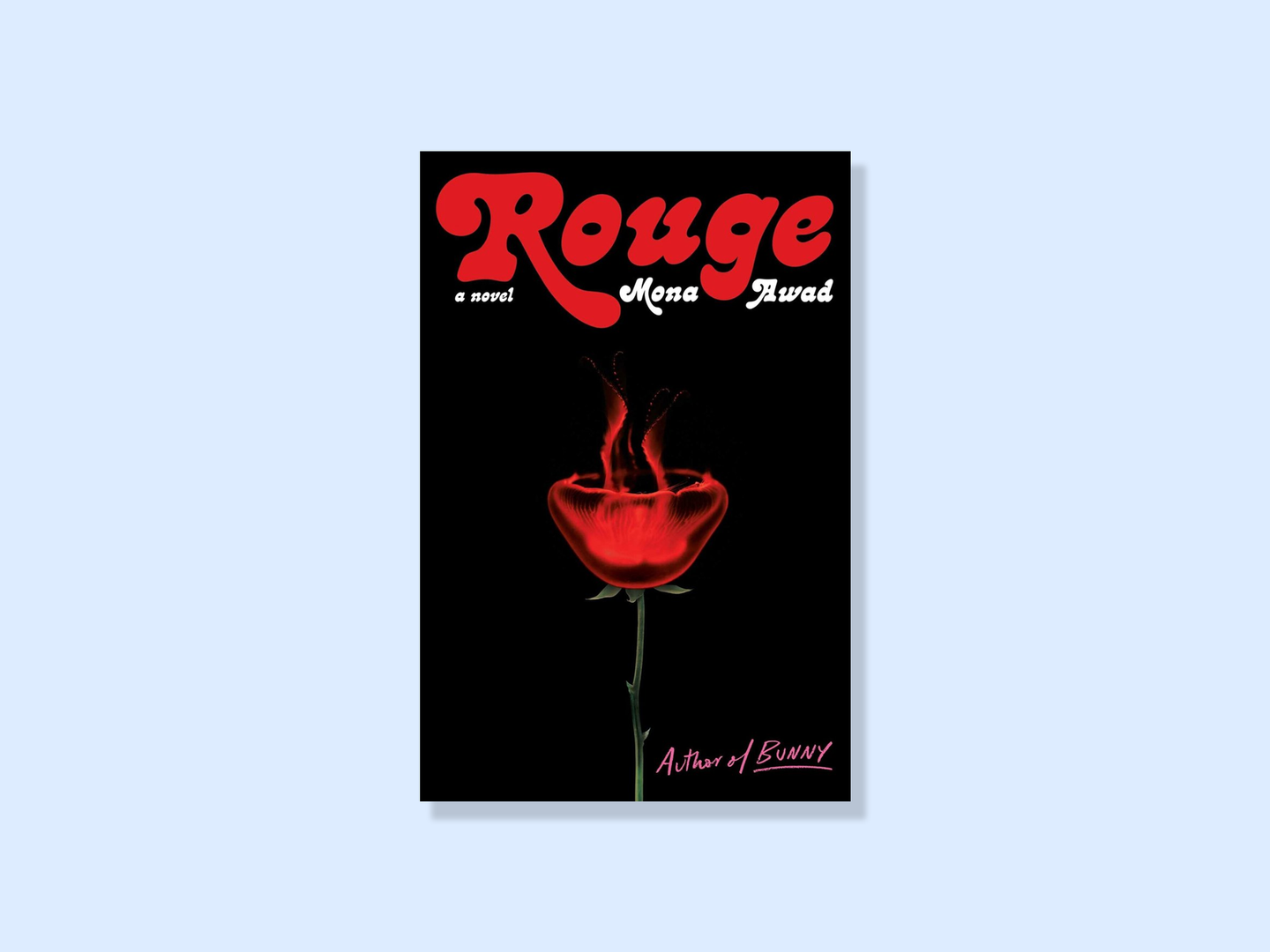 Rouge
Mona Awad
From the critically acclaimed author of Bunny comes a horror-tinted, gothic fairy tale about a lonely dress shop clerk whose mother's unexpected death sends her down a treacherous path in pursuit of youth and beauty. Can she escape her mother's fate—and find a connection that is more than skin deep? For as long as she can remember, Belle has been insidiously obsessed with her skin and skincare videos. When her estranged mother Noelle mysteriously dies, Belle finds herself back in Southern California, dealing with her mother's considerable debts and grappling with lingering questions about her death. The stakes escalate when a strange woman in red appears at the funeral, offering a tantalizing clue about her mother's demise, followed by a cryptic video about a transformative spa experience.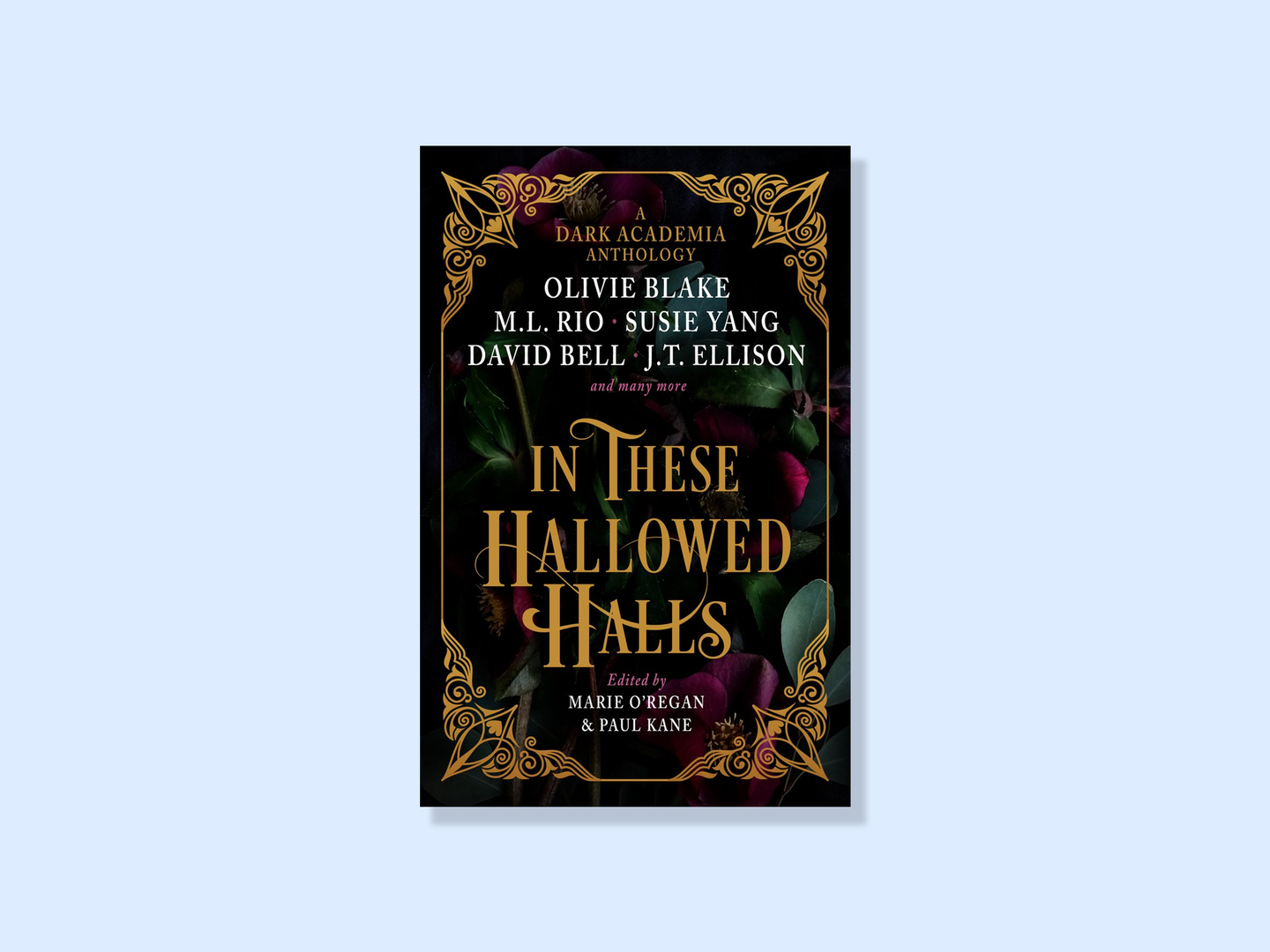 In These Hallowed Halls
M. L. Rio
In these stories, dear student, retribution visits a lothario lecturer; the sinister truth is revealed about a missing professor; a forsaken lover uses a séance for revenge; an obsession blooms about a possible illicit affair; two graduates exhume the secrets of a reclusive scholar; horrors are uncovered in an obscure academic department; five hopeful initiates must complete a murderous task and much more!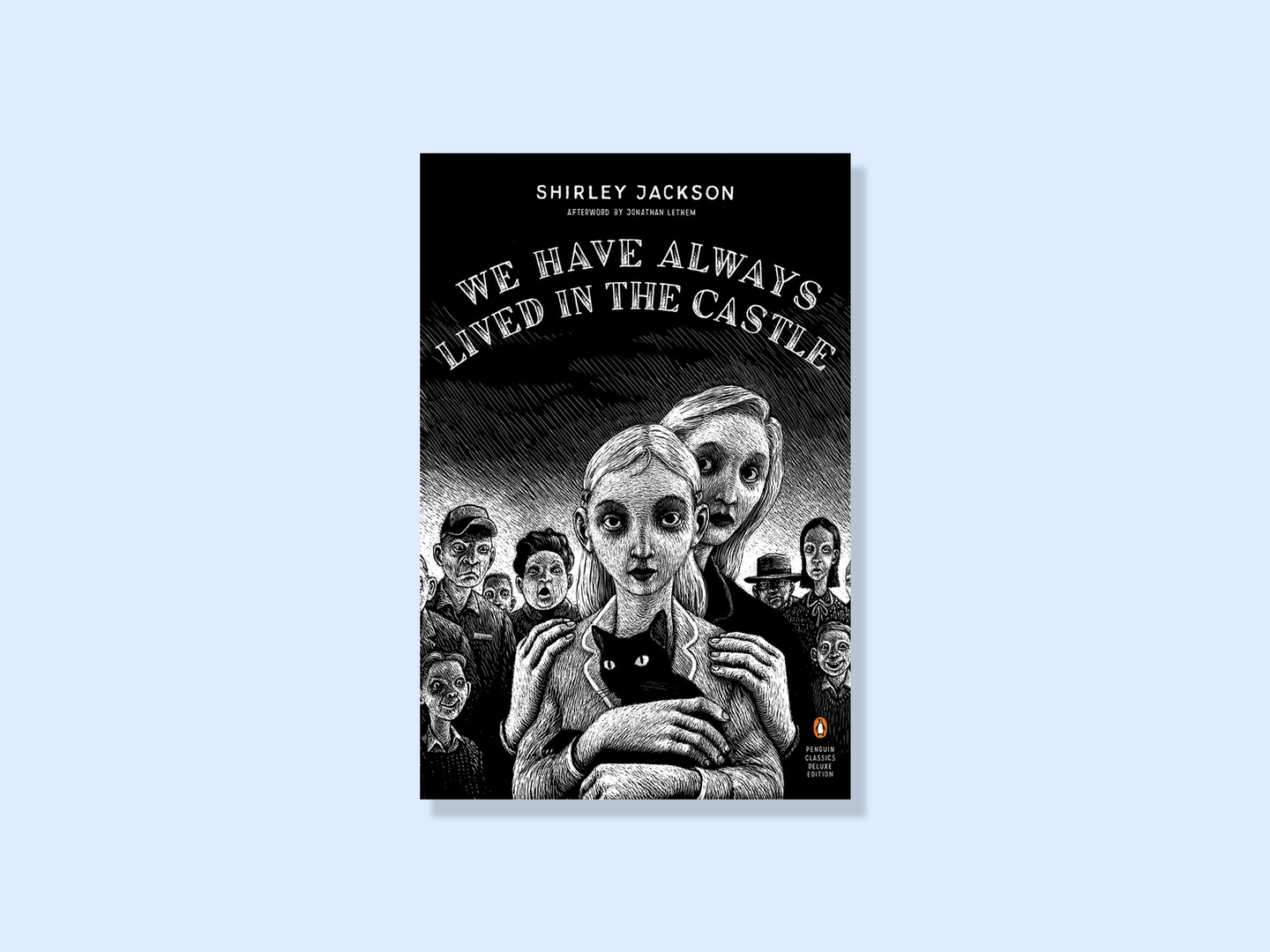 We Have Always Lived in the Castle
Shirley Jackson
Taking readers deep into a labyrinth of dark neurosis, We Have Always Lived in the Castle is perhaps the crowning achievement of Shirley Jackson's brilliant career: a deliciously unsettling novel about a perverse, isolated, and possibly murderous family and the dramatic struggle that ensues when an unexpected visitor interrupts their unusual way of life.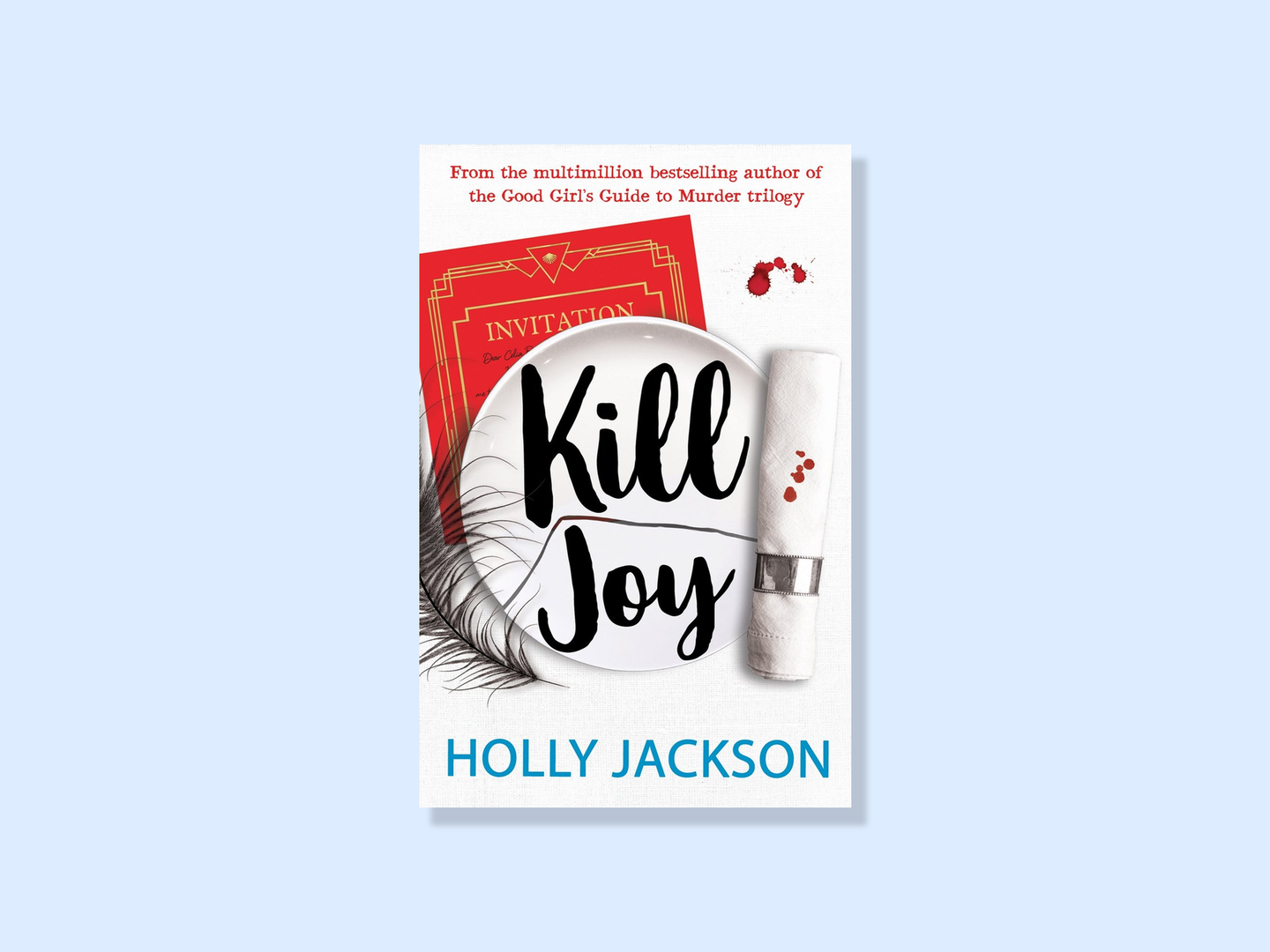 Kill Joy
Holly Jackson
Pip is not in the mood for her friend's murder mystery party. Especially one that involves 1920's fancy dress and pretending that their town is an island called Joy. But when the game begins, Pip finds herself drawn into the make-believe world of intrigue, deception and murder.
But as Pip plays detective, teasing out the identity of the killer clue-by-clue, the murder of the fictional Reginald Remy isn't the only case on her mind…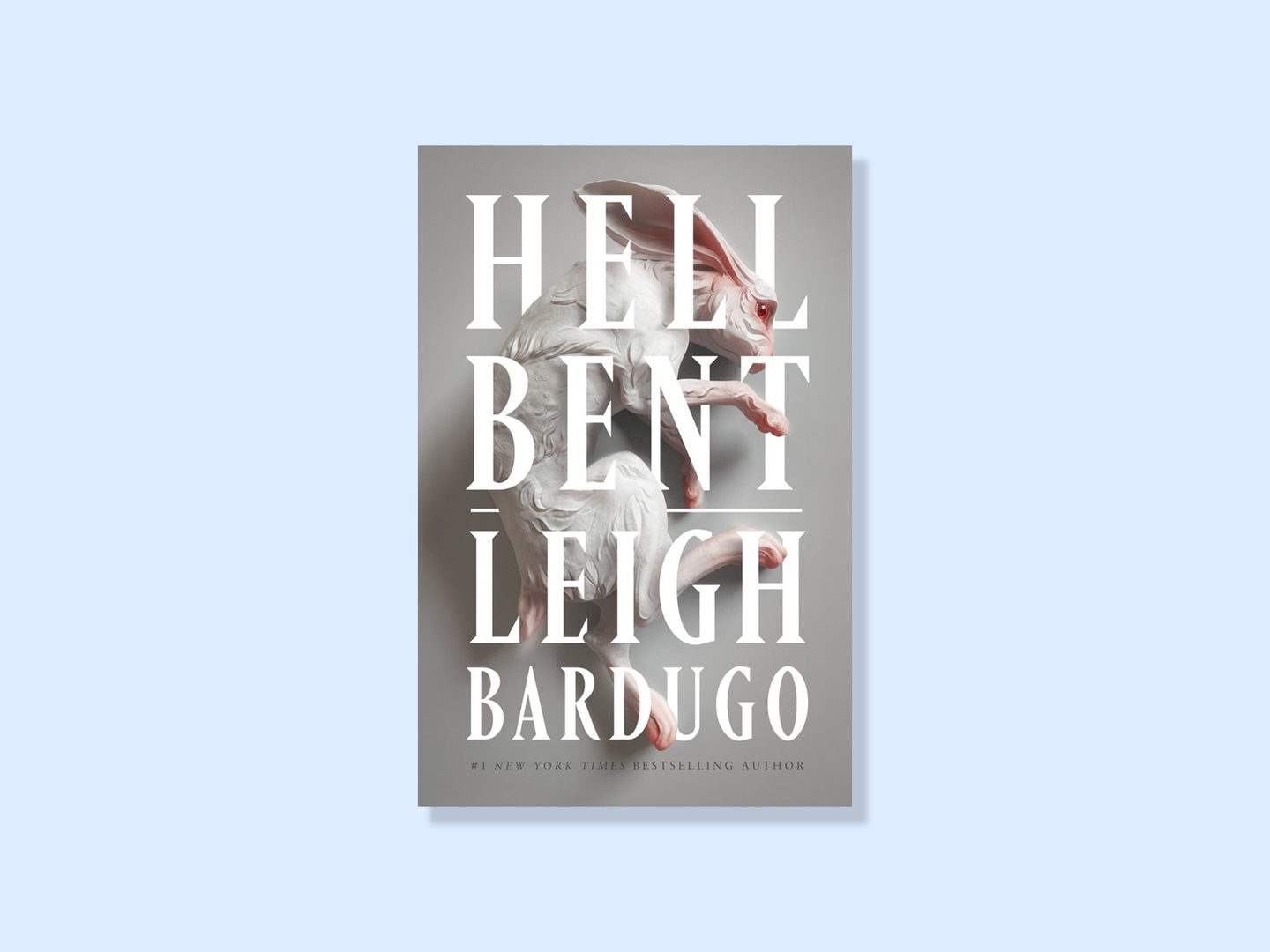 Hell Bent
Leigh Bardugo
Alex Stern returns in another tale of murder and dark magic set among the Ivy League elite. Galaxy 'Alex' Stern is determined to break Darlington out of hell-even if it costs her a future at Lethe and at Yale. But Alex is playing with forces far beyond her control, and when faculty members begin to die off, she knows these aren't just accidents. Something deadly is at work in New Haven, and if Alex is going to survive, she'll have to reckon with the monsters of her past and a darkness built into the university's very walls.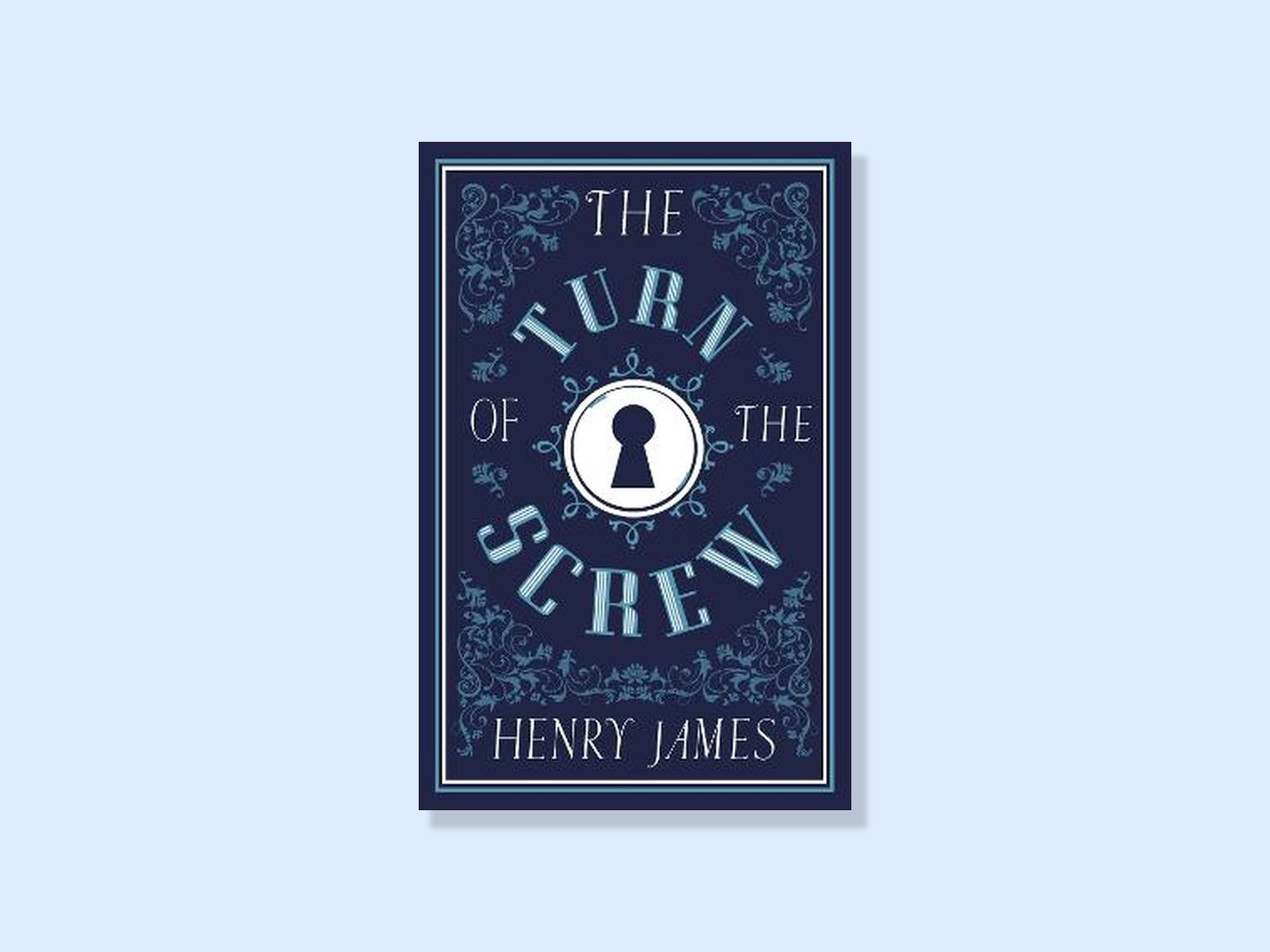 The Turn of the Screw
James Henry
An unnamed young governess is sent to a country house to take charge of two orphans, Miles and Flora. Yet she is soon oppressed by a sense of foreboding and deep disquiet, becoming convinced that something dark is menacing her young charges. But are supernatural forces at work, or is the danger something altogether more earthly? Henry James's masterpiece, and widely considered to be the greatest ghost story ever written, The Turn of the Screw remains the apogee of suspenseful, haunting writing in the English language. This new edition of The Turn of the Screw offers students the definitive text and extensive appendices.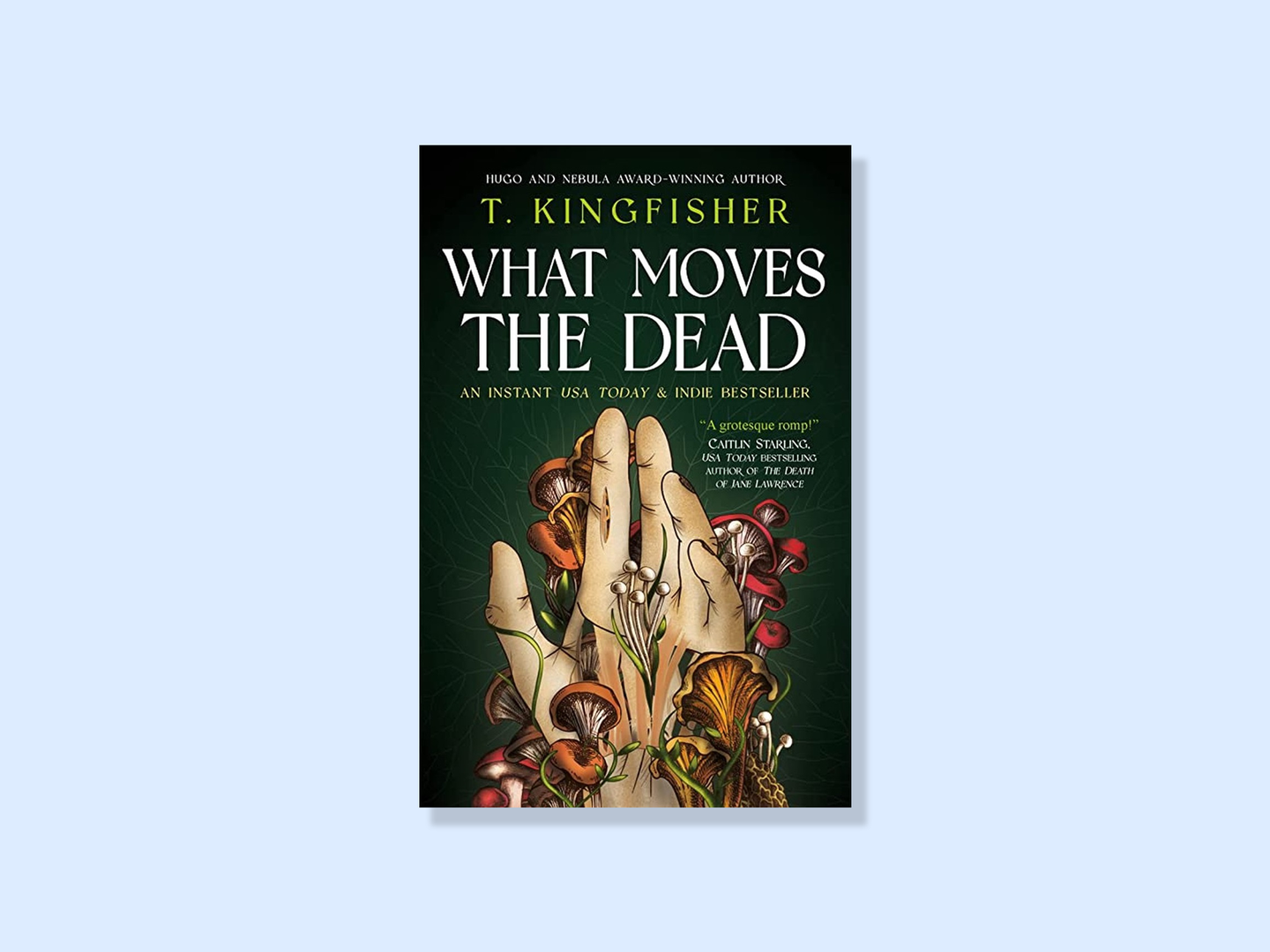 What Moves The Dead
T. Kingfisher
When Alex Easton, a retired soldier, receives word that their childhood friend Madeline Usher is dying, they race to the ancestral home of the Ushers in the remote countryside of Ruritania. What they find there is a nightmare of fungal growths and possessed wildlife, surrounding a dark, pulsing lake. Madeline sleepwalks and speaks in strange voices at night, and her brother Roderick is consumed with a mysterious malady of the nerves. Aided by a redoubtable British mycologist and a baffled American doctor, Alex must unravel the secret of the House of Usher before it consumes them all.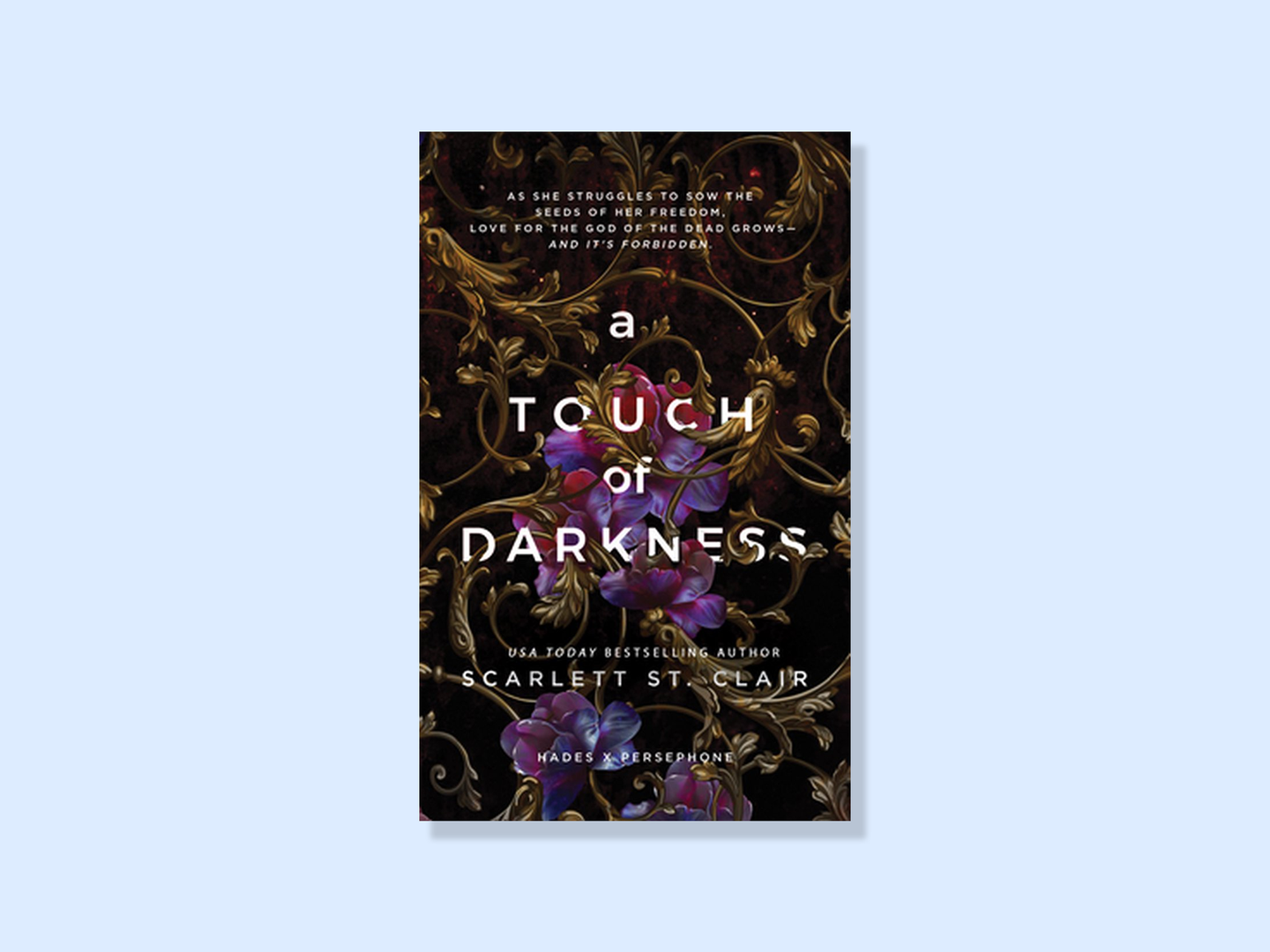 A Touch of Darkness
Scarlett St. Clair
She remembered the words she had whispered to him in the back of the limo after La Rose. "You will worship me, and I won't even have to order you." His request felt sinful and devious, and she reveled in it.
Persephone is the Goddess of Spring in title only. Since she was a little girl, flowers have only shriveled at her touch. After moving to New Athens, she hoped to lead an unassuming life disguised as a mortal journalist. All of that changes when she sits down in a forbidden nightclub to play a hand of cards with a hypnotic and mysterious stranger.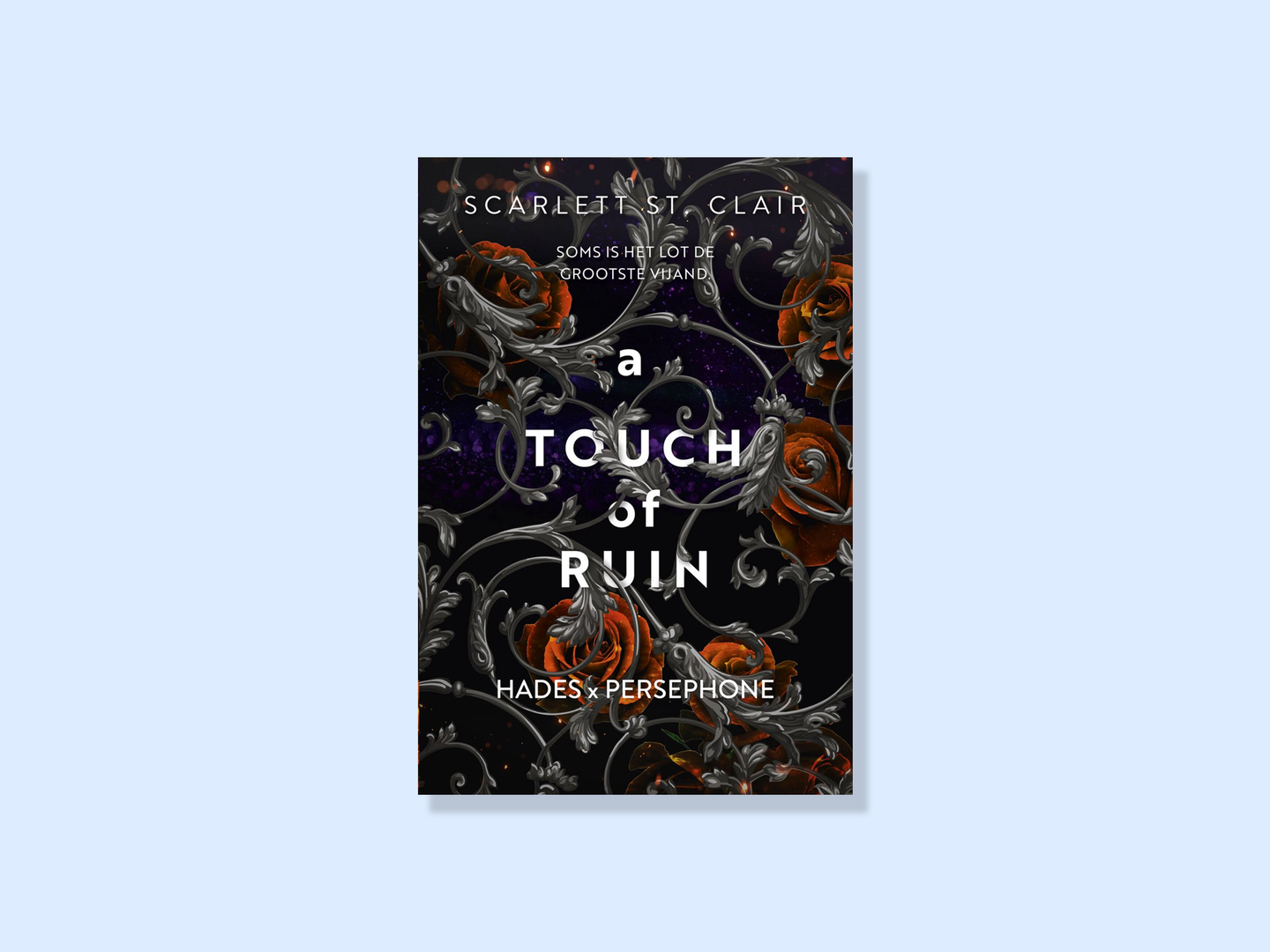 A touch of ruin
Scarlett St. Clair
In 'A touch of ruin' – het tweede deel van de Hades x Persephone-serie van Scarlett St. Clair – is Persephones relatie met Hades is openbaar geworden. De daaropvolgende mediastorm dreigt haar te ontmaskeren als de godin van de Lente. Het wordt alleen maar erger wanneer een vreselijke tragedie Persephones hart breekt en Hades weigert haar te helpen. Wanhopig neemt ze het heft in eigen handen en sluit ze deals met ernstige gevolgen. Geconfronteerd met een kant van Hades die ze nooit heeft gekend en een verpletterend verlies, vraagt Persephone zich af of ze echt Hades' koningin kan worden. 'A touch of ruin' is het tweede deel van de populaire Hades x Persephone-serie van Scarlett St. Clair. Eerder verscheen ook 'A touch of darkness'.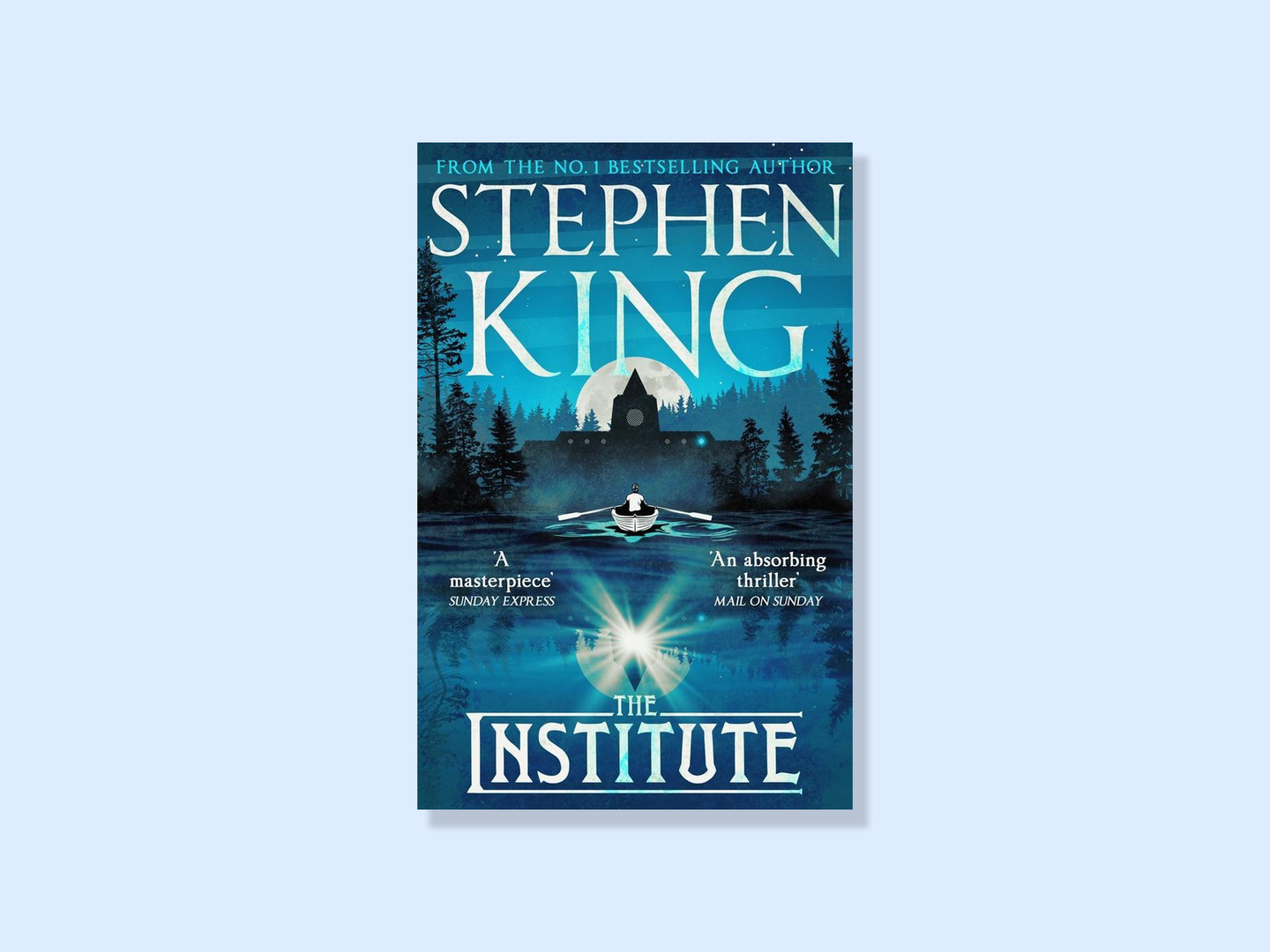 The Institute
Stephen King
Luke Ellis, a super-smart twelve-year-old with an exceptional gift, is the latest in a long line of kids abducted and taken to a secret government facility, hidden deep in the forest in Maine. Here, kids with special talents - telekinesis and telepathy - like Lukes new friends Kalisha, Nick and Iris, are subjected to a series of experiments. there seems to be no hope of escape. Until Luke teams up with an even younger boy whose powers of telepathy are off the scale. Meanwhile, far away in a small town in South Carolina, former cop Tim Jamieson, looking for the quiet life, has taken a job working for the local sheriff. He doesnt know hes about to take on the biggest case of his career...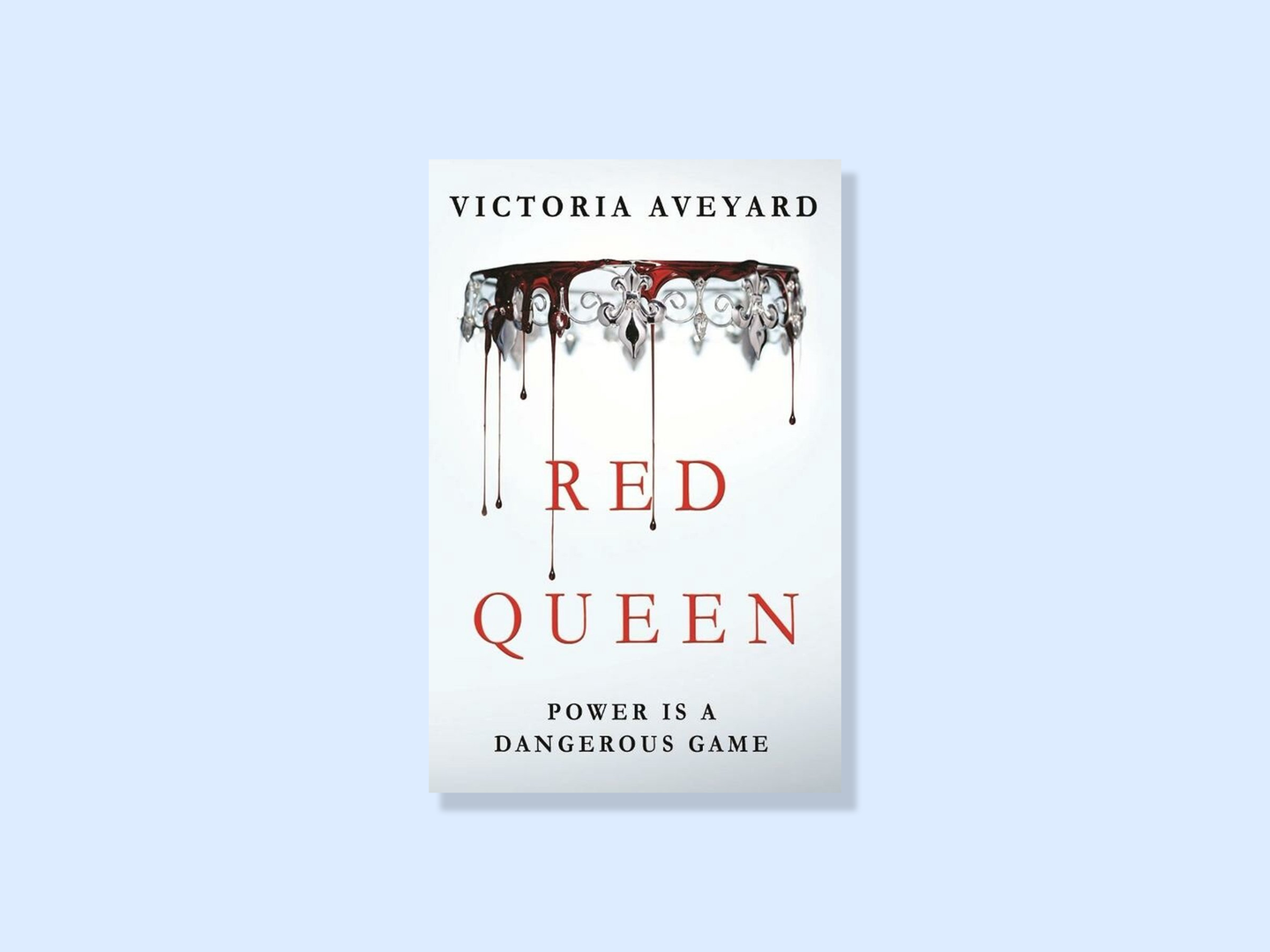 Red Queen
Victoria Aveyard
The first novel in the #1 Bestselling RED QUEEN series by Victoria Aveyard. This is a world divided by blood - red or silver. the Reds are commoners, ruled by a Silver elite in possession of god-like superpowers. And to Mare Barrow, a seventeen-year-old Red girl from the poverty-stricken Stilts, it seems like nothing will ever change. That is, until she finds herself working in the Silver Palace. Here, surrounded by the people she hates the most, Mare discovers that, despite her red blood, she possesses a deadly power of her own. One that threatens to destroy the balance of power. Fearful of Mares potential, the Silvers hide her in plain view, declaring her a long-lost Silver princess, now engaged to a Silver prince. Despite knowing that one misstep would mean her death, Mare works silently to help the Red Guard, a militant resistance group, and bring down the Silver regime. But this is a world of betrayal and lies, and Mare has entered a dangerous dance - Reds against Silvers, prince against prince, and Mare against her own heart . . .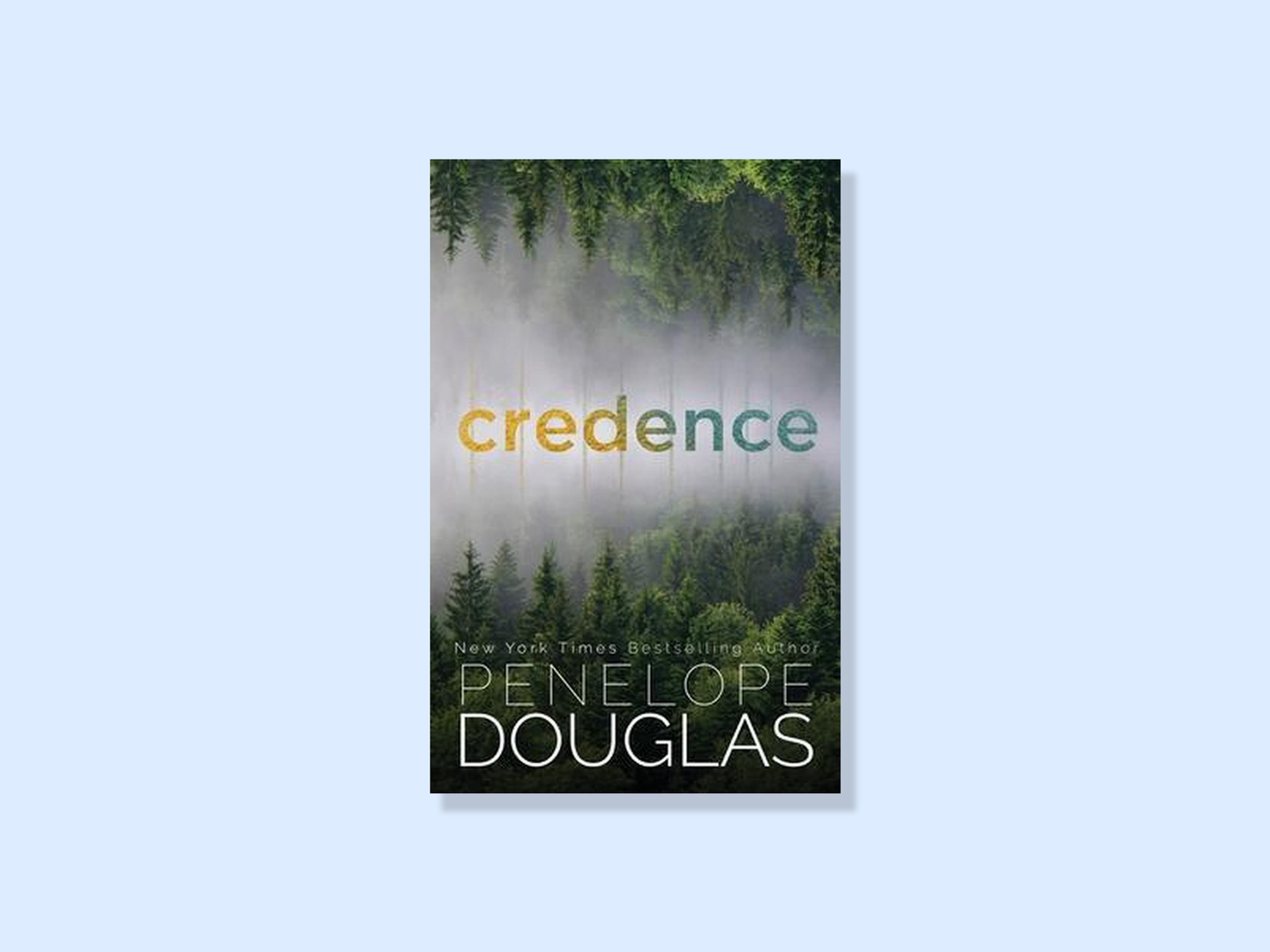 Credence
Penelope Douglas
From New York Times bestselling author, Penelope Douglas, comes a new standalone! Three of them, one of her, and a remote cabin in the woods. Let the hot, winter nights ensue...Tiernan de Haas doesn't care about anything anymore. The only child of a film producer and his starlet wife, she's grown up with wealth and privilege but not love or guidance. Shipped off to boarding schools from an early age, it was still impossible to escape the loneliness and carve out a life of her own. The shadow of her parents' fame followed her everywhere. And when they suddenly pass away, she knows she should be devastated. But has anything really changed? She's always been alone, hasn't she? Jake Van der Berg, her father's stepbrother and her only living relative, assumes guardianship of Tiernan who is still two months shy of eighteen. Sent to live with him and his two sons, Noah and Kaleb, in the mountains of Colorado, Tiernan soon learns that these men now have a say in what she chooses to care and not care about anymore. As the three of them take her under their wing, teach her to work and survive in the remote woods far away from the rest of the world, she slowly finds her place among them. And as a part of them. She also realizes that lines blur and rules become easy to break when no one else is watching. One of them has her. The other one wants her. But he…He's going to keep her. *Credence is a full length, stand-alone romance suitable for readers 18+.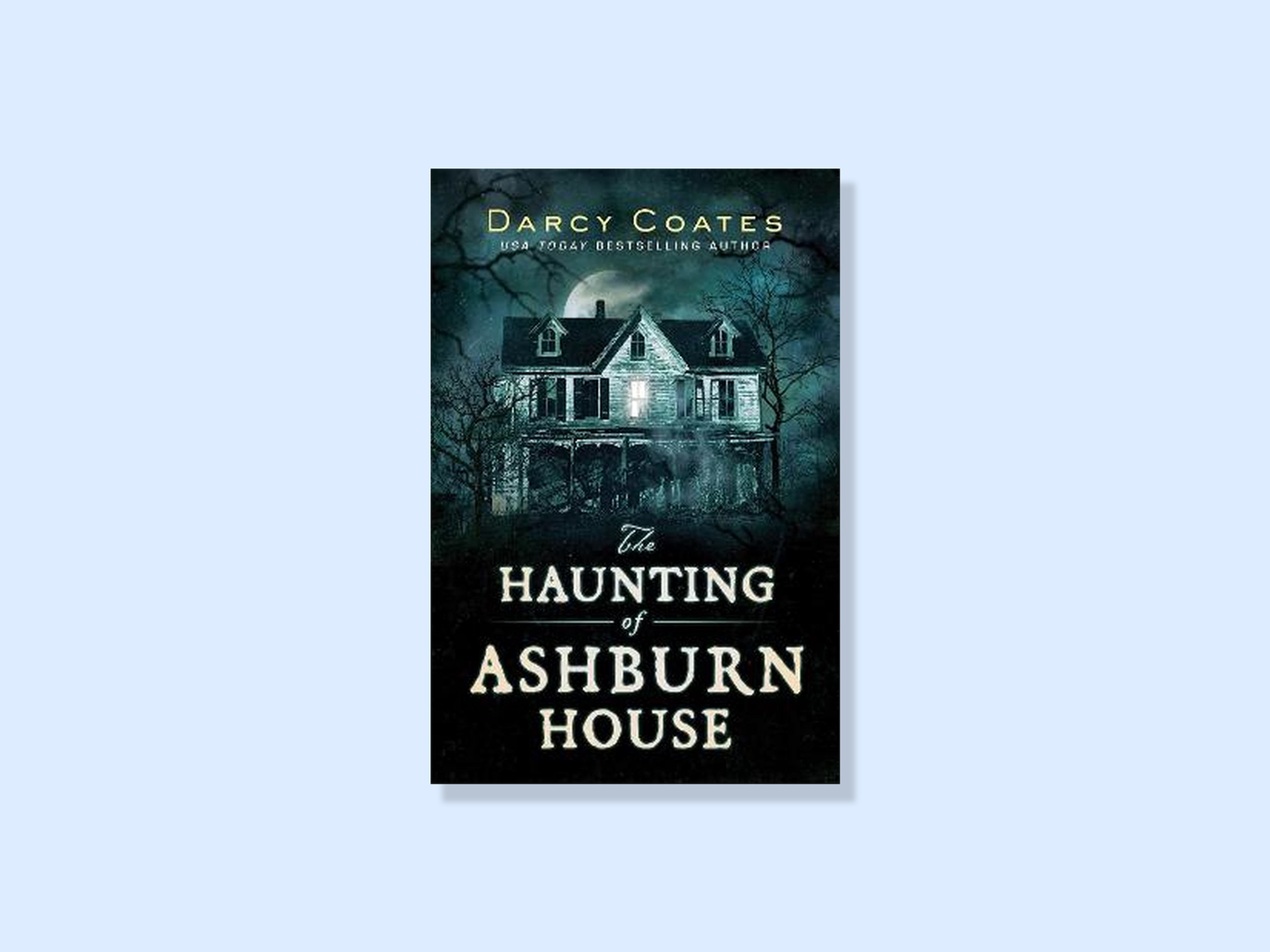 Haunting of Ashburn House
Darcy Coates
From USA Today bestseller and rising queen of atmospheric horror Darcy Coates comes a haunting story of intrigue, misery, and fear. There's something wrong with Ashburn House... Everyone knows about Ashburn House. They whisper its old owner went mad, and restless ghosts still walk the halls. They say it's the dwelling place of something cruel and sinister. But when Adrienne-desperate and in need of a place to stay-inherits the crumbling old mansion, she only sees it as a lifeline... until darkness falls. Strange messages are etched into the walls. Furniture moves when she leaves the room. There's something here-something powerful, angry, and hell-bent on shaking things up. Worse, a grave hidden in the depths of the forest hints at a terrible, unforgivable secret. Eventually Adrienne can't ignore that a twisted thing lives in the house, its hungry eyes ever-watchful. Chasing the threads of a decades-old mystery, it isn't long before she realizes she's become prey to something deeply unnatural and intensely resentful. She has no idea how to escape. She has no idea how to survive. Only one thing is certain: Ashburn's dead are not at rest. Horror novels also by Darcy Coates: The Haunting of Ashburn House The Haunting of Blackwood House Craven Manor The House Next Door Voices in the Snow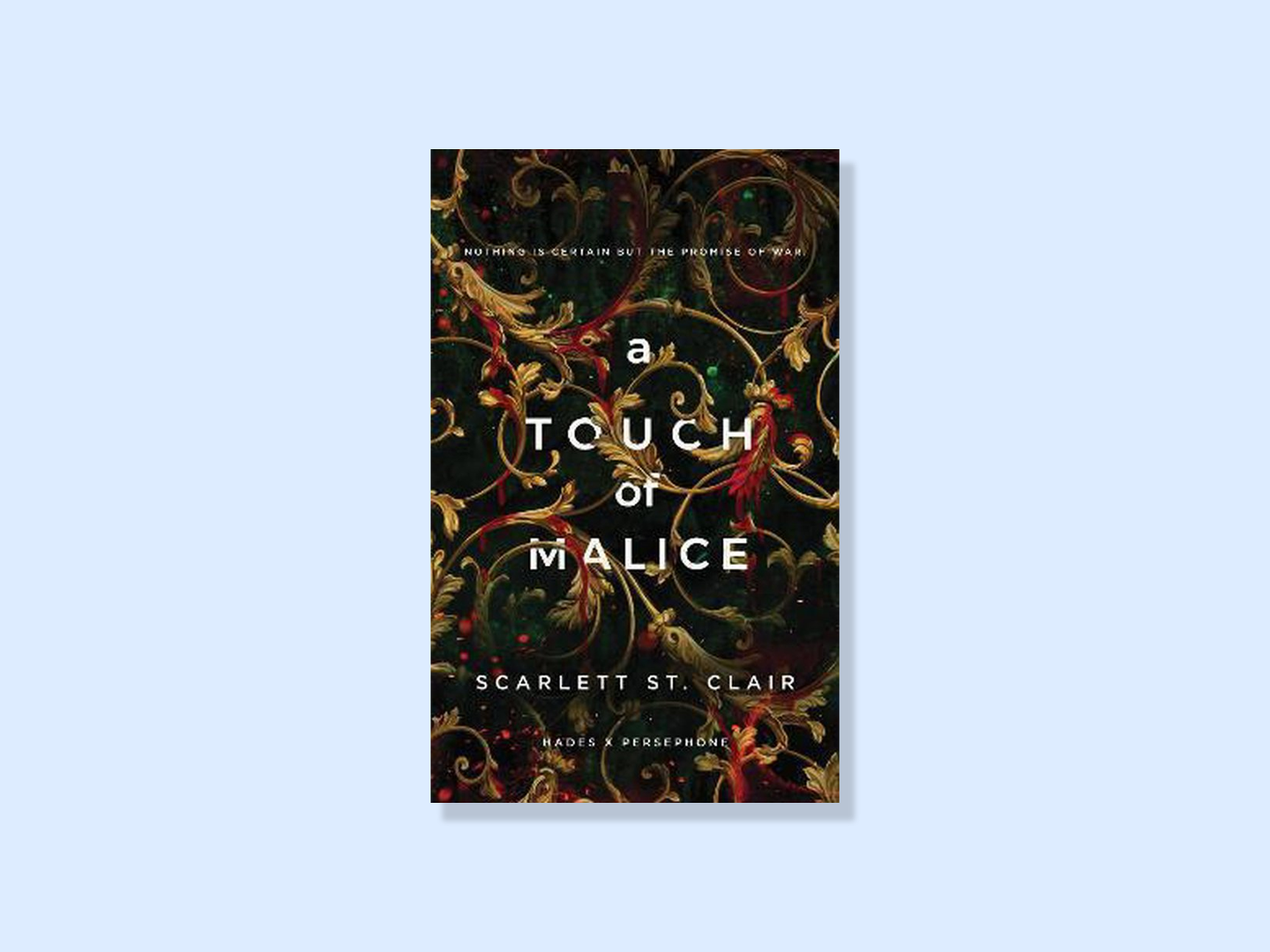 Hades x Persephone
Scarlett St. Clair
The next installment in the Hades and Persephone story from bestselling author Scarlett St. Clair. Discover the world of New Athens and the Greek gods in a series that readers are calling hopelessly addictive. I am not sure who you think I am, she said. But let me be clear-I am Persephone, future Queen of the Underworld, Lady of Your Fate-may you come to dread my presence. Persephone and Hades are engaged. In retaliation, Demeter summons a snowstorm that cripples New Greece, and refuses to lift the blizzard unless her daughter calls off her engagement. When the Olympians intervene, Persephone finds her future in the hands of ancient gods, and they are divided. Do they allow Persephone to marry Hades and go to war with Demeter, or prohibit their union and take up arms against the God of the Dead? Nothing is certain but the promise of war.