Ga naar zoeken
Ga naar hoofdinhoud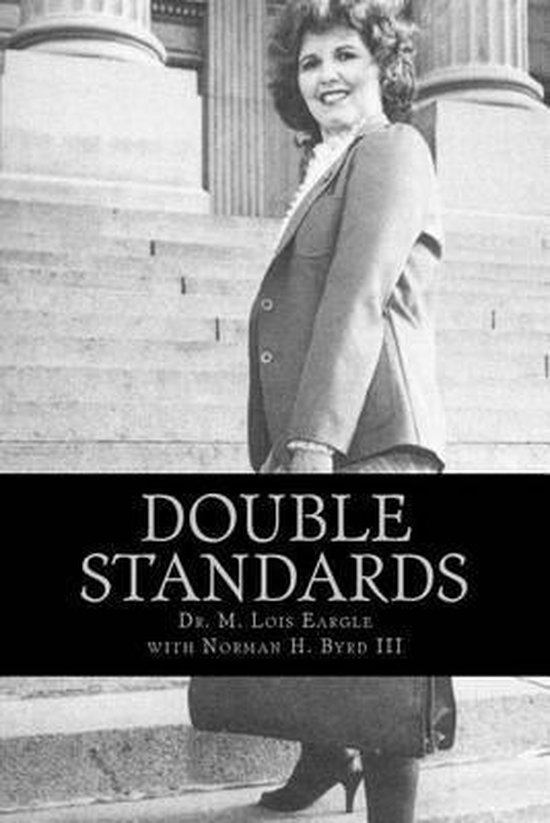 Samenvatting
The story of Martha Lois Grooms Eargle was one that had to be told for the sake of posterity, not only for her progeny but for others as well. Because the story of Lois Eargle is one of self-reliance, self-determination, and empowerment of the individual – mind, body, and soul. Her life is a testament to living by the word of God and using one's personal resources – and those resources that might be available around you – to achieve one's goals. And it is a testament to denying adversity the upper hand, by countering limitations through diligence and hard work. Or it is the living achievement of God's purpose for her, as the good woman would humbly state it. But finding firm purchase in society and in politics would prove difficult for the well-intentioned woman, even during the years of the feminist movement and the growing awareness of women as a political force to be reckoned with. And in the nepotistic, hedonistic, and corrupt world of South Carolina politics, where everybody knew everybody and nobody dared to challenge the powers that be, gaining purchase would be the easy part. Being able to maintain position and move forward, to get things done and make certain promises were kept, would become a neverending battle. A woman of very modest beginnings, Lois Grooms would grow up during the post-Great Depression years of World War II, a time of hardship and sacrifice that would ultimately have a profound effect on her politics and what she wanted to accomplish for the people of her region and state. But before she would enter that particular arena, she would become well versed in economics and business, moving up through the ranks of commercial and business organizations. She would also become an expert in South Carolina constitutional law and help push for sweeping alterations not only in the state's constitution but in the very way it dealt with legal issues through its court system. Although she had dealt with gender discrimination before, not to mention suffered the traditional demeaning and/or expected relegations allotted females in American society, it was during the fight to change the constitution and the court system where ran faced the nearly impenetrable wall of male dominance that was the political machinery of South Carolina. All the while, Lois Eargle would , with the help of her supportive husband, Jack, raise a family of three girls and a boy. But deep down, she wanted to get to the heart of governance, to help initiate and construct laws. So, after a few years of dabbling in county politics, Lois Eargle would begin to establish herself as a political force in the Democratic Party. And if she thought the double standards of society were obstructionistic, her head-on collision with the entrenched "good ole boy" system of southern politics enlightened her to an entirely new level of exclusivity. Its maintenance of the status quo simply had to change. In short, the anti-female policies of old would have to be abandoned. But it wouldn't be easy. So, armed with just the honest willingness to help others and praying to God for strength and guidance, Lois "G." Eargle waded into the political arena, hoping that she and other women like her would not only win elections but effect substantial change in the governance of the state of South Carolina. And when one small victory led to another, and then another, Lois knew she had found her footing. Now it was time to get to work… Double Standards in the Political Arena is a book of triumph of the spirit and the push toward gender equality, one that transcends the pettiness and mundaneity of politics as usual and the quid pro quo selfishness of the Southern "good ole boy" system of South Carolina politics to illuminate the work of a true effector of change, those who allied themselves with her, those who fought against her and against the inrushing tide of historical change, and those that continue the fight for the betterment of all and for the common good.
Productspecificaties
Inhoud
Taal

Engels

Bindwijze

Paperback

Verschijningsdatum

oktober 2014

Aantal pagina's

286 pagina's

Illustraties

Nee
Betrokkenen
Overige kenmerken
Extra groot lettertype

Nee

Gewicht

387 g

Verpakking breedte

152 mm

Verpakking hoogte

15 mm

Verpakking lengte

229 mm
Je vindt dit artikel in
Verwacht over 10 weken
Levertijd
We doen er alles aan om dit artikel op tijd te bezorgen. Het is echter in een enkel geval mogelijk dat door omstandigheden de bezorging vertraagd is.
Bezorgopties
We bieden verschillende opties aan voor het bezorgen of ophalen van je bestelling. Welke opties voor jouw bestelling beschikbaar zijn, zie je bij het afronden van de bestelling.
Tooltip
Verkoop door bol.com
Gratis verzending door bol.com vanaf 20 euro
Ophalen bij een bol.com afhaalpunt mogelijk
30 dagen bedenktijd en gratis retourneren
Dag en nacht klantenservice