Ga naar zoeken
Ga naar hoofdinhoud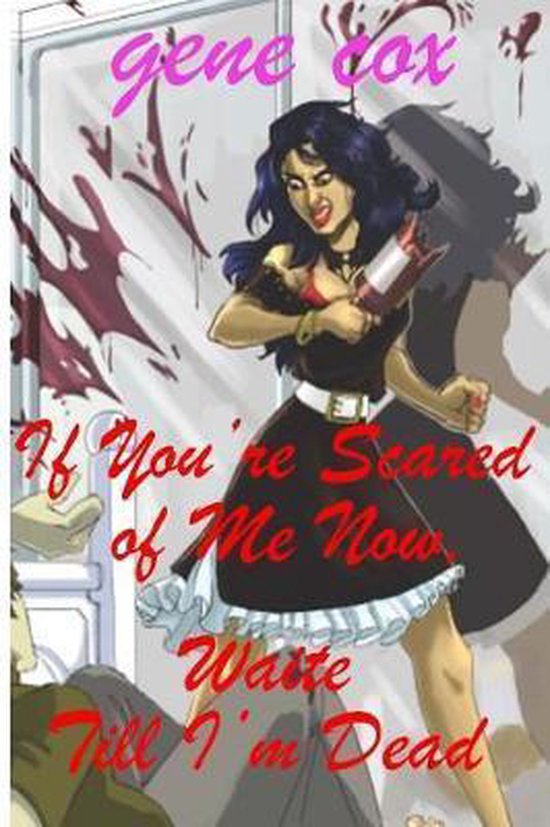 Samenvatting
What do women do when a man in their life destroys what they have, and any chance of obtaining what they really want in life? What is the ultimate revenge?Mary Ann is caring for her terminally ill father. He is her life, and she loves him dearly. Her stingy sister is married to a powerful lawyer, and has her husband devise a will which will award her the property that her father is planning on leaving to Mary Ann. When the will is read, it is found out that Mary Ann is left with nothing. She was recently fired from her job and her un-employment will run out soon. With nowhere to live, she moves into a homeless shelter. The homeless lifestyle is totally new to Mary Ann. She is taken advantage of by dope dealers and other hustlers on the street. Her son and daughter, both of which she has never understood, will no longer talk to her. She even has a horrible relationship with her mother, her only other relative. Her current life is over, and she sees no hope in starting a new one.Ann is a wine wholesaler for her father in Spain. She meets Hoot at an Infinity dealership. They fall for each other, get married, and build a new home together in Austin. One night Ann goes to a card reader on 6th Street and finds out that she cannot have kids, something that she already suspects. Hoot was a football star at U.T. Austin. Hoot's father and grandfather were football stars there as well. Hoot's life goal is to have a son who will be a star football player in their footsteps. When Hoot finds out that Ann cannot have kids, he surreptitiously hires one of Ann's bride's maids to be a surrogate mother. When Ann finds out, she feels that she has been totally betrayed and that the life she is planning is no longer feasible. She must somehow start a totally new life.Camisha has a son and a daughter. Her life is her daughter which she enjoys jogging and using the wii with. Her husband begins an affair with a rich doctor. Her husband suggests that his wife go see this doctor for her back problems. The Chiropractor wants her husband, and paralyzes her. Now she can no longer pursue the activities which are important to her like care for her kids, take care of the home, wii, or even have sex. Camisha realizes that she has been horribly betrayed by those close to her. How could they have done this to her? Her life is over.Dahn is a supervisor at Advanced Micro Devices in Austin. Due to her brilliance in the field she is the supervisor over those who have been there longer. A man that she supervises is jealous. He is also from India, and believes in the cast system, and that men should be supervisors over women. Dahn is from the lowest caste in India. He is from the highest. He manages to steal her password and sends out secret company documents to Intel while he was logged in as Dahn. AMD finds out, fires her, and prosecutes her with felony charges. With a felony conviction on her record, Dahn will never be able to find a job in her career again. She has no money saved and many bills to pay. Her life is over.The women, through their own circumstances, find themselves at a Card Reader's stand on 6th Street. From listening to the readings of others, they recognize the common disasters in each others lives. Card Reader has a solution for them. They have to start over somewhere and somehow, but there are options on how this could be done.After due thought, they make a suicide pact which they carry out. If you think there is nothing more vengeful than a woman who considers herself extremely wronged, consider a woman spirit who has at her command the abilities of the spirit world and considers herself extremely wronged.It's show time. The men who ruined their lives and the others that were involved find out what an obsessed spirit can do. No one can live with these attacks in their lives. Somehow, they have to escape them.
Productspecificaties
Inhoud
Taal

Engels

Bindwijze

Paperback

Verschijningsdatum

januari 2013

Aantal pagina's

284 pagina's

Illustraties

Nee
Betrokkenen
Auteur(s)

Uitgever
Overige kenmerken
Extra groot lettertype

Nee

Gewicht

381 g

Verpakking breedte

152 mm

Verpakking hoogte

15 mm

Verpakking lengte

229 mm
Je vindt dit artikel in
Verwacht over 10 weken
Levertijd
We doen er alles aan om dit artikel op tijd te bezorgen. Het is echter in een enkel geval mogelijk dat door omstandigheden de bezorging vertraagd is.
Bezorgopties
We bieden verschillende opties aan voor het bezorgen of ophalen van je bestelling. Welke opties voor jouw bestelling beschikbaar zijn, zie je bij het afronden van de bestelling.
Tooltip
Verkoop door bol.com
Gratis verzending door bol.com vanaf 20 euro
Ophalen bij een bol.com afhaalpunt mogelijk
30 dagen bedenktijd en gratis retourneren
Dag en nacht klantenservice