Ga naar zoeken
Ga naar hoofdinhoud
Just Breathe: A Spiritual Journey Inward and Outward to Find Peace and Lessons You Can Use to Overcome Your Personal Struggles
EBOOK
Ebooks kunnen worden gelezen op uw computer en op daarvoor geschikte e-readers.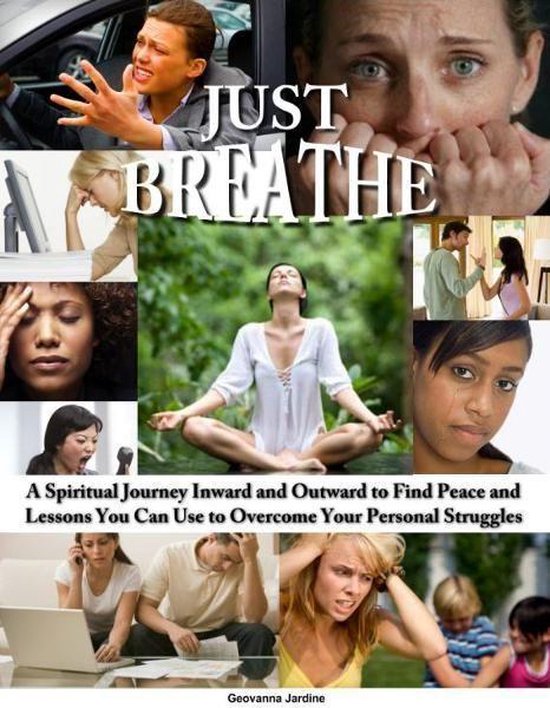 Ebooks lezen is heel makkelijk. Na aankoop zijn ze direct beschikbaar op je Kobo e-reader en op je smartphone of tablet met de gratis bol.com Kobo app.


Samenvatting
The single most desired element in this world that the human wants and needs to enhance life is happiness. Happiness can be achieved in many ways but there is only one unique and particular evidence of happiness in your life and that is Peace in your spirit. The only way to fully embody peace within your spirit you MUST conquer the feeling of fear.
Conquering fear does not mean you will never feel afraid in your life, it just means when fear growls and barks at you, you bark back.
A great exercise that can build your strength to battle and defeat your fears is the practice of embracing change. We as humans are most wise when we realize that we are biggest in character and spirit when we begin to recognize how small we are and have much room to grow, change and evolve.
Since every human is a unique individual, it should make sense to you that the methods for you to grow in your spirit, has to be custom made just for you. We must understand and conclude that the path or method that God has ordained for you to grow does not require the understanding or the approval of anyone else.
We are accustomed to strengthen our bodies (flesh) through vigorous and strenuous activities that tone, mold and condition our bodies to perform at the highest of levels. To strengthen our spirits as well we must undergo many uncomfortable, unfamiliar conditions that will ultimately yield a spirit that is much more than a conqueror. As we all know our flesh can be deceiving and sometimes even betray us even though strong but our spirit if cultivated, trained and nourished properly will never fail us.
God has designed adversities, problems to be the weights that strengthen and put our spirits to the test. It is in difficult moments that our inner wisdom and clear vision is amplified. Struggles are road maps that lead us to our ultimate destination of Love, Peace and Happiness.
When you begin to accept and understand the purpose of the struggles that happen in your life, the less intimidated you are by difficulty. You then can graduate to even respect the change of shift in your circumstances and literally sense and feel your spirit growing stronger. Once you understand and perceive of the awesome power that God is providing to you through the struggles, you can find comfort and be assured that the Universe is designed to work in favor of the sane minded human-spirit being.
People will often make mistakes and errors but God is all knowing and perfect. God has a master plan for each of us that will mold us into our ideal desired destiny. But, to receive this beautiful gift from God we must learn to be courageous and brave enough to accept God's love.
We must face the fear of the unknown and submit to God's love completely. In order to submit we must develop trust in God's love. We do that by gaining muscles and strength in spirit.
As a member of the Kingdom of God everyday is truly magical, everyday is truly a blessing, everyday is filled with new possibilities for you to be the best you could ever be and accomplish your dreams. God has made an original in you and it is your duty to fully display nature's art. Your true purpose and destiny is found within God's perfect master plan designed specifically for you.
Just Breathe is a book that outlines the beginning of my spiritual training schedule which has empowered me. Within the descriptions of my struggles you will learn how to welcome change, recognize the moments of spiritual training in your life, be encouraged to battle your fears and embrace your purpose.
Productspecificaties
Inhoud
Taal

Engels

Bindwijze

E-book

Verschijningsdatum

juni 2012

Ebook formaat

Epub zonder kopieerbeveiliging (DRM)
Betrokkenen
Auteur(s)

Uitgever
Lees mogelijkheden
Lees dit ebook op

Android (smartphone en tablet) | Kobo e-reader | Overige e-reader | Desktop (Mac en Windows) | iOS (smartphone en tablet) | Windows (smartphone en tablet)

Ebook formaat

Epub zonder kopieerbeveiliging (DRM)
Overige kenmerken
Studieboek

Nee
Je vindt dit artikel in