Ga naar zoeken
Ga naar hoofdinhoud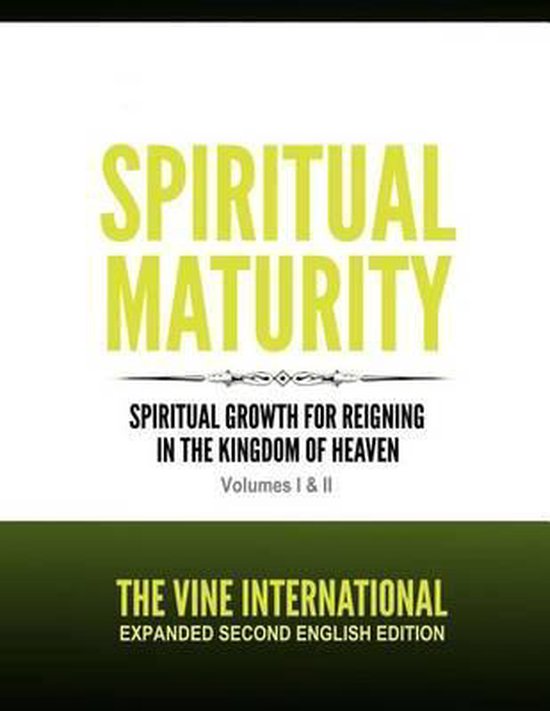 Samenvatting
Did you know that . . . When God created Adam and Eve in the garden he gave them a very specific command he told them to be fruitful and multiply and subdue the earth. God's original plan for man was to rule over the planet Earth. God's plan for each believer is also that he learns how to rule over his own life and over the circumstances of life. This implies the understanding of how God made us, spirit, soul, and body. The teachings of the New Testament are directed at teaching the Christian how to be transformed and rule over his own life. This is done by knowing how to treat each aspect of the three parts of man. Through Scripture we learn how to activate our re-created human spirit, how to be transformed in soul and disciplined in body. Herein lies the secret to spiritual growth and maturity that results in a walk by faith and an adequate preparation for the return of Jesus.This course will teach you: How to understand the plan of salvation fullyThe plan of salvation is not part of God's original purpose. The plan of salvation is merely a course correction because of man's fall from grace. God's original plan was for man to rule over the earth but because he got distracted and fell into sin he became disqualified to fulfill God's original plan. Therefore God elaborated the plan of salvation to restore what man lost in the garden so that he can continue with his original purposes and hasten the return of Jesus.How to walk in the spiritYou will learn that at the fall of man he died spiritually and thus was no longer able to walk in the spirit. There is only one way to be used of God and that is to walk in the spirit. Unfortunately most Christians can hardly recognize how a walk in the spirit differs from the natural walk of the soul. To walk in the spirit implies a walk by faith and not by sight, by the revelation of the Spirit rather than the pondering of the mind or the feelings of the emotions. The New Testament commands us to walk in the spirit, to pray in the Spirit, even to sing and worship in the spirit. Nothing that we do for God is acceptable to him unless we do it by walking in the spirit. Those who walk in the spirit do not depend on their intellect, their circumstances or their feelings.How to be transformed The Bible commands us to be transformed by the renewing of our mind. God's word teaches us how to be transformed in our emotions, our thinking and our desires. A transformed life implies a transformed soul. A transformed soul implies a renewed mind, renewed emotions and a renewed will.How to walk by faith The Bible also teaches us how to walk by faith by teaching us that whatever is not a faith is sin. In order to walk by faith it is necessary to walk in the Spirit since walking by sight is the same as walking in the flesh or according to the soul.How to recognize the gifts of the Holy Spirit In order to fulfill the purposes of God we must be able to do things that only God can do. Therefore we need gifts of the Holy Spirit. It is only through the gifts of the Holy Spirit that we can get the work done in order to prepare for the return of Jesus. How to practice spiritual gifts In order to practice the gifts of the Holy Spirit we must know how to identify spiritual gifts and how to apply them to our ministry. God gives spiritual gifts to all His people, and encourages us to seek after the best spiritual gifts. What will happen at the return of Jesus Christ The return of Jesus will occur on two distinct occasions. The first will be when he comes to rapture those who "have overcome". The second will be when he returns in glory to set up his millennial kingdom and earthly rule during 1000 years.We at the Vine International consider the knowledge and practice of these different truths as the minimum requirement for spiritual maturity. Through this course we believe that the student of God's Word will receive sufficient teaching to grow and develop as an overcoming disciple of Jesus Christ.
Productspecificaties
Inhoud
Taal

Engels

Bindwijze

Paperback

Druk

2

Verschijningsdatum

juni 2014

Aantal pagina's

224 pagina's

Illustraties

Nee
Betrokkenen
Auteur(s)

Uitgever
Overige kenmerken
Extra groot lettertype

Nee

Gewicht

531 g

Studieboek

Ja

Verpakking breedte

216 mm

Verpakking hoogte

12 mm

Verpakking lengte

279 mm
Je vindt dit artikel in
Verwacht over 9 weken
Levertijd
We doen er alles aan om dit artikel op tijd te bezorgen. Het is echter in een enkel geval mogelijk dat door omstandigheden de bezorging vertraagd is.
Bezorgopties
We bieden verschillende opties aan voor het bezorgen of ophalen van je bestelling. Welke opties voor jouw bestelling beschikbaar zijn, zie je bij het afronden van de bestelling.
Tooltip
Verkoop door bol.com
Gratis verzending door bol.com vanaf 20 euro
Ophalen bij een bol.com afhaalpunt mogelijk
30 dagen bedenktijd en gratis retourneren
Dag en nacht klantenservice