Ga naar zoeken
Ga naar hoofdinhoud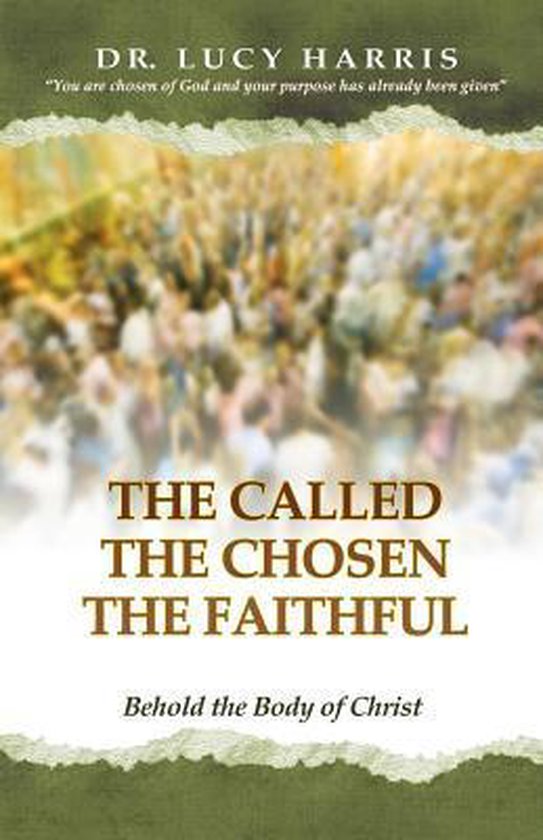 Samenvatting
WHOLE WITH JESUS MINISTRIES PUBLICATION To join our BLOG, view a VIDEO PRESENTATION or for a LOOK INSIDE, go to the Book's HomePage: www.wholewithjesus.com/CCFTrending.All Glory, Honour and Power be unto our Lord Jesus and unto our Father in Heaven by whose Spirit this Book has materialized. Only God knew this is the right time for release of certain content that will disrupt the creeping, anti-Christic deceptions in our day. Unplanned and unexpected, the Holy Spirit has led the assignment to write this Book as another instrument that undermines the control of twisted doctrine and false messiahs claiming to be chosen, and advances the agenda of the Kingdom of the living God.Certainly, an important benefit from the Book is you will grow to better understand that God has deliberately chosen you for special communion for all eternity. Biblical texts substantiate that such is set in motion when we receive JESUS as our eternal LEADER and honour Him in this Office. Essentially, when you acknowledge that you are of God, with His guidance, you will experience progressive success in all areas of life. Perhaps you already function in the gifts, skills or talents that are natural to you and perhaps you are completing the assignments God intended. However, if you are working your assignments without consciously connecting them to your living Father, His intervention that would maximize your potential and outcomes could be absent. In other words, operating in your assignments without acknowledging that your abilities and achievements are from God translates into weakened potential or, in several cases, misguided use of skill and talent.Furthermore, The Called; The Chosen; The Faithful will equip you in these times with the essential knowledge you need to hold fast to KING JESUS as the only one chosen to lead us in Heaven and earth. After your read, therefore, you cannot easily be captivated and hoodwinked into following any anti-Christic movement or personage. You will definitively and perceptively know when something or someone is not of God in Heaven and be able to better protect and fortify yourself, loved ones and others with whom you have influence.In fact, you will expressly reject those with cultish, elite teachings that exclude and divide peoples and nations into false religions and societies that cultivate distorted mindsets. When the controversy arises as to who God chooses, you will be able to respond with clarity and to rightly explain the true meaning of Matthew 22:14: "For many are called but few are chosen", two phrases that have consistently been misunderstood and misapplied. You will also gain insight into God's Master Plan for the earth that encompasses all people—those who have ever lived; those living today and to live in the future. From this perspective you will increase awareness of the Kingdom of God in its operation here and now and into which you perfectly fit.All in all, The Called; The Chosen; The Faithful is a fantastic, evangelistic tool not only from the view of explaining essential principals of the Bible, but also to further enable the Body of Christ to effectively share the Gospel of Lord Jesus. It can even be additional inspiration to those who are indecisive about receiving the Lord and especially to those still confused about eligibility for and entrance to Heaven.This Book is intended to be among others that focus on the truth of the Supreme Office of Jesus Christ who lovingly provides what we need, informs all that we are and the levels to which we will excel if we allow Him into our lives. And, it is intended to open eyes to the truths of our glorious heritage in Him, particularly in this season of environmental and economic instability where His presence and guidance make an outstanding difference.
Productspecificaties
Inhoud
Taal

Engels

Bindwijze

Paperback

Verschijningsdatum

2014-08-23

Aantal pagina's

272 pagina's

Illustraties

Nee
Betrokkenen
Auteur(s)

Uitgever
Overige kenmerken
Extra groot lettertype

Nee

Gewicht

318 g

Oorspronkelijke releasedatum

2014-08-23

Verpakking breedte

140 mm

Verpakking hoogte

14 mm

Verpakking lengte

216 mm
Je vindt dit artikel in
Verwacht over 10 weken
Levertijd
We doen er alles aan om dit artikel op tijd te bezorgen. Het is echter in een enkel geval mogelijk dat door omstandigheden de bezorging vertraagd is.
Bezorgopties
We bieden verschillende opties aan voor het bezorgen of ophalen van je bestelling. Welke opties voor jouw bestelling beschikbaar zijn, zie je bij het afronden van de bestelling.
Tooltip
Verkoop door bol.com
Gratis verzending door bol.com vanaf 20 euro
Ophalen bij een bol.com afhaalpunt mogelijk
30 dagen bedenktijd en gratis retourneren
Dag en nacht klantenservice