Ga naar zoeken
Ga naar hoofdinhoud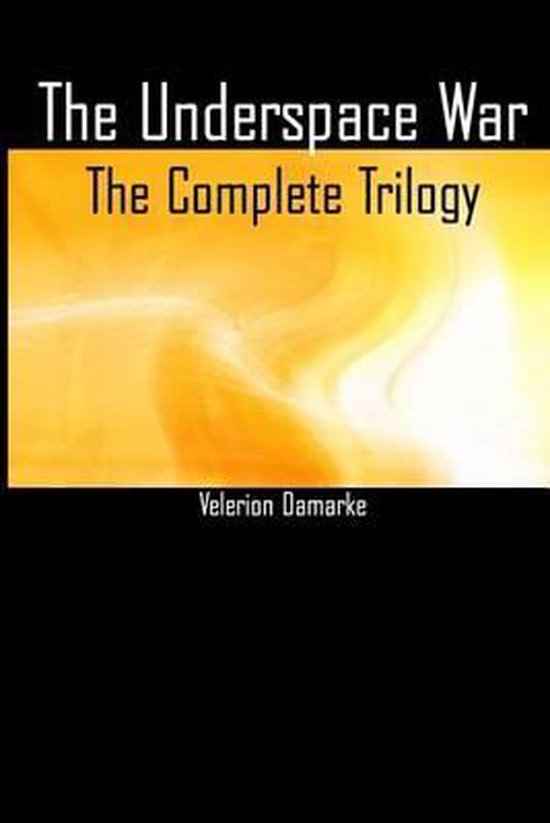 Samenvatting
THE JUDAS EFFECT:Earth, and the other inhabited planets within our solar system are beginning to search beyond our star for new homes on distant worlds. Judas is one of the test pilots sent out among the stars, utilizing Underspace, which is like a parallel form of reality where the speed limitations the laws of physics in our universe impose on us can be bent if not broken entirely. Judas crash lands on a remote planet after accidental contact with the material that comprises Underspace. The planet is inhabited with two native races, both of which are significantly less technologically developed than humanity. The inhabitants of this new world take special interest in this newcomer, and his android companion. It quickly becomes apparent that there is more to Underspace than anyone initially believed, and Earth is hardly happy to surrender their test pilot, who was in actuality a criminal that they hand chose for what they considered a suicide mission...FOREVER HAS AN END:The sequel takes place sixteen years after the original. I've added a number of new characters, and Judas finds himself having to defend his large family, and the government of Keymra from internal and external threats. Earth is again becoming a threat, as they learn a way to force open Underspace, and a rebellious war leader decides to take on Judas. On Keymra an influential leader and his group of malcontents make things difficult for the fledgling government. In Underspace things are not well, as it seems that the seemingly eternal slipstream entity may not be around forever unless something drastic is done. This second installment in the Underspace War is different from the first book in that it doesn't specifically focus on Judas as much. The scope of the story in sheer number of characters is greatly increased, following both sides of the conflict as it arises. If you're expecting something just like the original, you may disappointed, but I think most of you will appreciate the new characters and the grander scale of the conflicts in this book. There are a lot of things happening, and the war takes up most of the last half of the book. I've even got a surprise ending and another woman in Judas' life.REDEEMING EARTH:This final volume of the Underspace War trilogy takes place three-quarters of a millennium after book 2. Judas and all his family have long died, leaving the descendants to deal with Keymra as they see fit. Judas and the others grow annoyed with the lack of progress and the apathy the Judasians exhibit, and he shortens their lifespans, giving them less time to waste on empty pursuits. He is then known as a villain instead of a hero to his own people, and they try to forget him. Disillusioned, he forms a new body and heads back to Earth to make up for the pain and suffering he has caused humanity, even if he felt it was necessary at the time. When he reaches the outer edge of the Sol System, he feels a tug of familiarity: it's a very distant relative of one of his relatives, many times removed from him over the centuries. He boards the ship under the guise of being a random body floating among the stars. Once he wakes up, he befriends the crew and learns about the changes humanity has gone through in the years since his last contact with them. Judas becomes aware of a strange entity that is both similar and very different to Underspace. The Entity breaks free of its human captors and comes to face off with Judas, who it wants to absorb to increase his power. Judas has each of his wives grow or occupy bodies so that they can help him defend the crew as the Overspace Entity arrives, leading up to a climactic battle between Judas and his allies, and those who oppose him...
Productspecificaties
Inhoud
Taal

Engels

Bindwijze

Paperback

Druk

3

Verschijningsdatum

april 2015

Aantal pagina's

646 pagina's

Illustraties

Nee
Betrokkenen
Auteur(s)

Uitgever
Overige kenmerken
Extra groot lettertype

Nee

Gewicht

848 g

Studieboek

Nee

Verpakking breedte

152 mm

Verpakking hoogte

33 mm

Verpakking lengte

229 mm
Je vindt dit artikel in
Verwacht over 9 weken
Levertijd
We doen er alles aan om dit artikel op tijd te bezorgen. Het is echter in een enkel geval mogelijk dat door omstandigheden de bezorging vertraagd is.
Bezorgopties
We bieden verschillende opties aan voor het bezorgen of ophalen van je bestelling. Welke opties voor jouw bestelling beschikbaar zijn, zie je bij het afronden van de bestelling.
Tooltip
Verkoop door bol.com
Prijs inclusief verzendkosten, verstuurd door bol.com
Ophalen bij een bol.com afhaalpunt mogelijk
30 dagen bedenktijd en gratis retourneren
Dag en nacht klantenservice